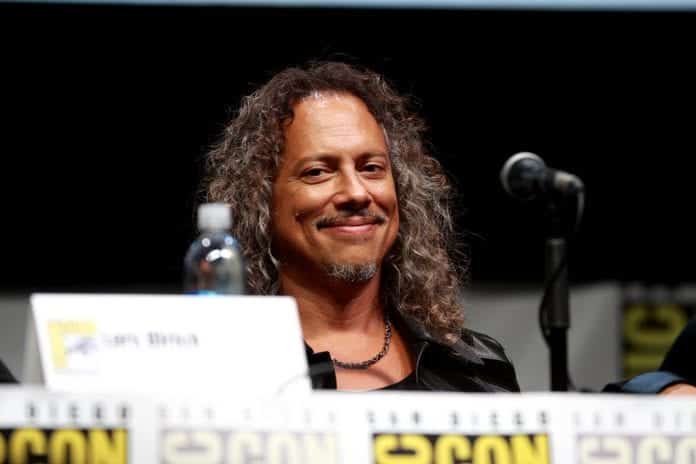 The Cry Baby wah-wah effects pedal has been used by such legendary acts as Jimi Hendrix, Primus and Kirk Hammett as well as countless aspiring funksters!
Hammett decided to show off his wah skillz recently when he took on actor David Hansbury's also known as wah-wah aficionado 'Mrs Smith' in what can only be described as a 'Wah-Off'.
According to CoS, the 'Cry Baby Battle Royale' went down at the Senate in Columbia, South Carolina on Sunday night.
The seven-minute "wah-off" was aptly underpinned by Isaac Hayes' "Theme from Shaft" with it's trademark wah sound by axeman Charles 'Skip' Pitts.