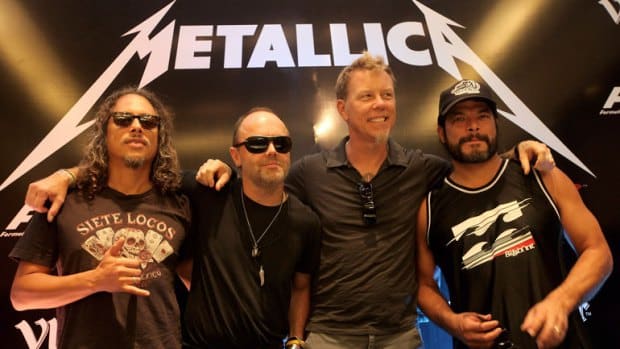 Metallica rocked San Francisco's Oracle Park with a rendition of the "Star-Spangled Banner" at a Giants baseball game last Friday.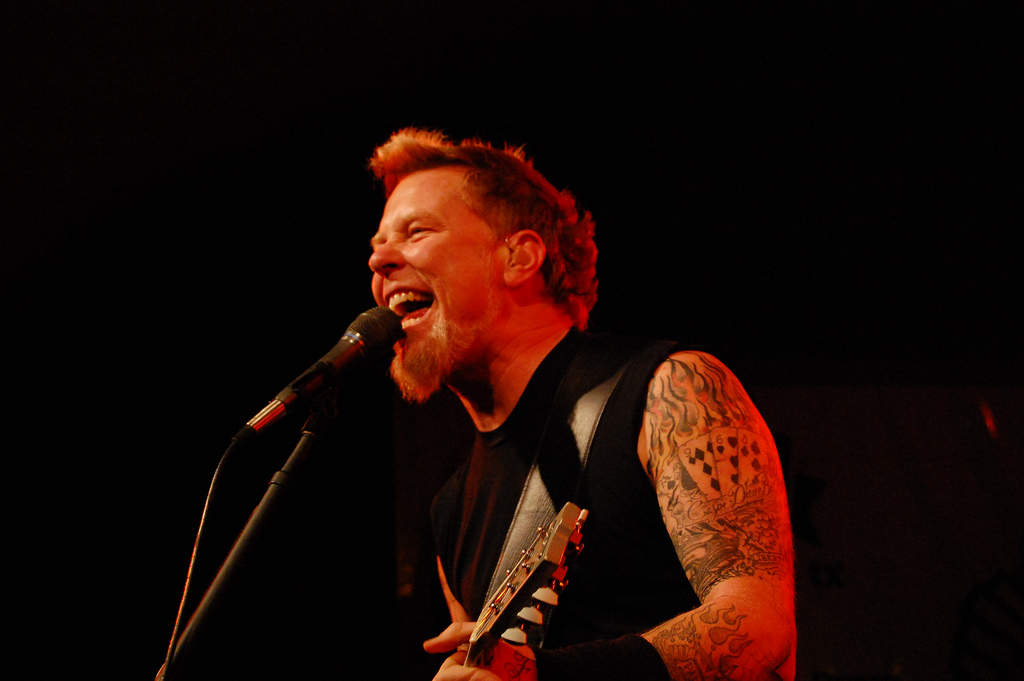 According to Rolling Stone, the game has come to mark the group's annual "Metallica Day" in San Francisco. Axemen James Hetfield and Kirk Hammett both performed an epic rendition of the anthem from in front of the pitching mound.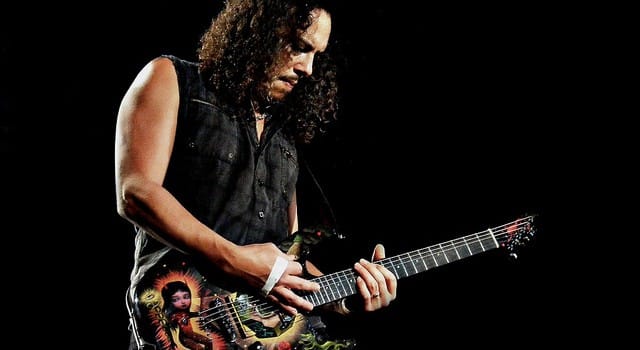 After they played the metal legends announced both of the teams' starting lineups, and drummer Lars Ulrich coming out to throw the first pitch of the game.
Hetfield and Hammett played the tune on custom Giants guitars, which they then signed and placed in a raffle off for charity. Frontman James Hetfield said of the charity auction:
"We're blessed to be doing this every year and being a part of the vibe here. You know, when times are good, when times are bad, they need support."