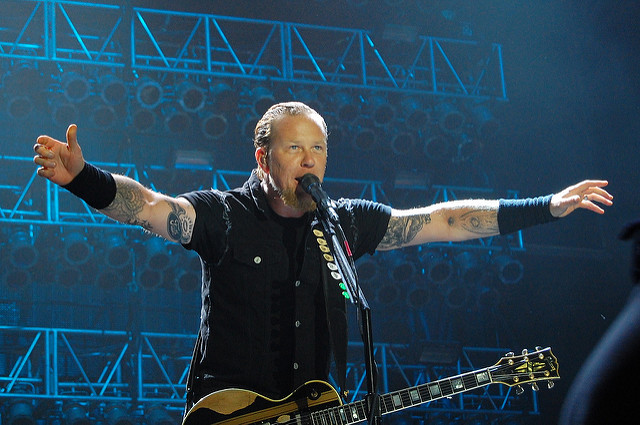 Metallica have shared their memories of late bassist Cliff Burton while they also shared an 'all angle' video from their Minneapolis gig.
"I still miss Cliff, no doubt. I'd love to see him again at some point. So seeing photos that I haven't seen before, especially where we're together, that is awesome. To get another piece of him back into my heart is great", frontman James Hetfield said of Burton who tragically lost his life in a tour bus crash in 1986.
The below video accompanies the book, 'Metallica: Back To The Front', which focuses on the bands 1986 album Master of Puppets. Kirk Hammett recalls the "very emotional memories seeing Cliff" in the pictures documented in the visual book.
Pre-orders for the book which is to be released next Tuesday(September 13th) have sold out.
The group have also shared an 'all angle' video of their performance of 'Sad But True' in Minneapolis.
The video shows the band meeting fans, the pre-show preparations and footage from the performance from all angles. It was the first ever rock performance to land at the US Bank Stadium.
Metallica are to headline Neil Young's Bridge School Benefit and released a making of video for their latest single 'Hardwired'.
Photo Credit: Whittlz