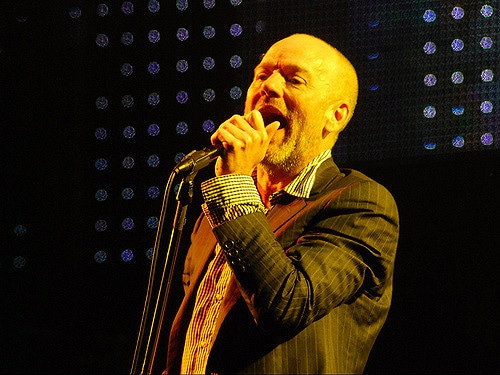 Former REM singer Michael Stipe recently performed a beautiful rendition of a David Bowie song on the Tonight Show with Jimmy Fallon.
The former REM frontman Michael Stipe performed a haunting version of the Bowie track 'The Man Who Sold the World'. In a rare performance away from the band, Stipe performed the song with only a piano backing him.
Michael Stipe is set to perform at a Bowie tribute concert in New York this week – where he will sing as well as deliver a poem he penned in honour of David Bowie following his death.
Stipe will be performing alongside the likes of Blondie, Mumford & Sons, Patti Smith, Pixies, Cat Power, Debbie Harry and The Roots across two Bowie tribute shows at Carnegie Hall on Thursday the 31st of March and Friday the 1st April, as the two shows will be streamed online.
It isn't the first time that Bowie's track has been covered, Nirvana famously covered the song back in 1994. Cobain and Co covered the track for MTV Unplugged in New York, giving their own take on the track.
You can watch the wonderful cover of Bowie's track 'The Man Who Sold The World' by Stipe down below.
Photo Credit: Andrew Hurley