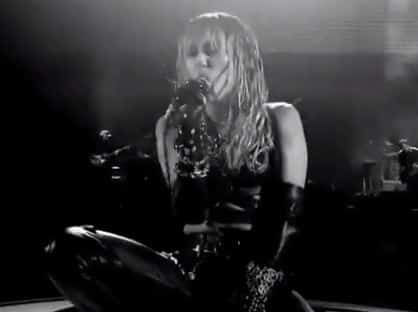 Miley Cyrus' recent performance at the iHeartRadio Music Festival in Las Vegas was a bonus treat for the audience, showcasing some extra material.
As well as performing tracks from her She Is Coming EP, the singer performed covers of classic songs from Pink Floyd and Led Zeppelin.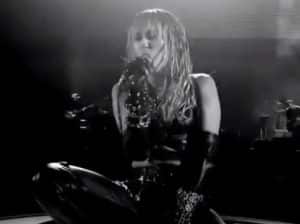 According to Rolling Stone via Spin, Milley performed a dynamite cover of the Led Zeppelin IV cut "Black Dog." Her set also included a cover of Pink Floyd's "Comfortably Numb."
Cyrus has proved in the past that she has a penchant for rock 'n' roll and she recently showed off her new lyric tattoo taken from the Pixies b-side "The Thing" inked on her bicep to prove a point.
"My head was feeling scared, but my heart was feeling free," the tattoo reads. She has been associated on collaborative projects with alt-rock eccentric Wayne Coyne on various Flaming Lips ventures.
"Don't Call Me Angel" Cyrus' latest single will be in the upcoming Charlie's Angels film. She also released a music video earlier this month for her excellent, rock-leaning single "Slide Away," this refers to her separation from Liam Hemsworth.
Watch clips of her Pink Floyd and Led Zeppelin covers below.
First time covering Pink Floyd's "Comfortably Numb" in Vegas last night! 🖤 My band is so fucking sick and makes it all happen! Getting to perform these songs that are the reason I started making music in the first place feels so RIGHT, FULL CIRCLE as my dad would say. pic.twitter.com/hEpxSdDf6j

— Miley Ray Cyrus (@MileyCyrus) September 22, 2019
— Miley Ray Cyrus (@MileyCyrus) September 22, 2019