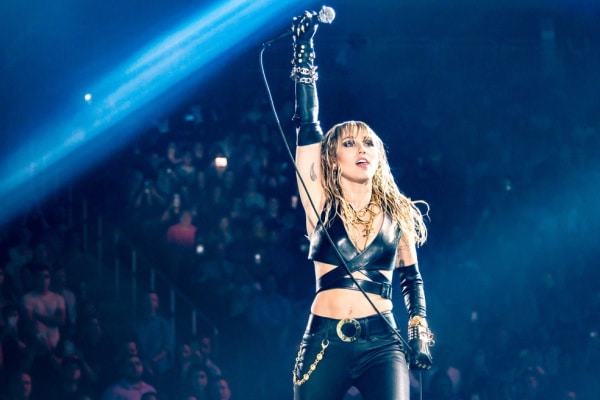 The tribute show which took place in honour of the late Taylor Hawkins in LA, saw Miley Cyrus take to the stage and join forces with Def Leppard and Foo Fighters.
The singer took to the stage with the new supergroup to share a live cover of the track 'Photograph'.
The show was the second gig to take place in Taylor Hawkins' honour this month. Along with Cyrus, the gig also featured Matt Cameron of Soundgarden, Jon Davidson, Taylor Momsen, Pink, Leann Rimes and Danny Carey, Josh Homme, Geezer Butler, Alanis Morrisette, Joan Jett, Chad Smith, Mark Ronson, along with Hawkins' band Foo Fighters.
Footage of this performance was also shared via social media. Check it out below.
Now we're doing Van Halen #taylorhawkinstribute pic.twitter.com/TytEhPngGR

— Philip Cosores (@Philip_Cosores) September 28, 2022
More footage can be spotted here.
Other Stars Perform In Hawkins' Honour
This live show in honour of Hawkins also saw Joan Jett take to the stage alongside Foo Fighters. They performed live covers of classic Joan Jett tracks 'Cherry Bomb' and 'Bad Reputation'.
Earlier this year, Jett also claimed Hawkins would "light up a room". She also hailed him as a "wonderful guy".
"Just little things like that, they included me in", she said.
"It was very, sort of, familial. We're all sittin' backstage, runnin' through songs. I can see [Taylor] now on his drum pad, whacking away. He's a wonderful guy".
"It's really a tragedy that so many people who love him, lose him", Jett said of Hawkins death. "But, you know, it's not just physical. He's around. And that's hard for people to hear because they want the physical". See that and Nova's report on this here.
The Taylor Hawkins Tribute live show also saw Dave Grohl's daughter Violet open proceedings with a live cover of Leonard Cohen's classic track Hallelujah. There is more on this from Nova here.