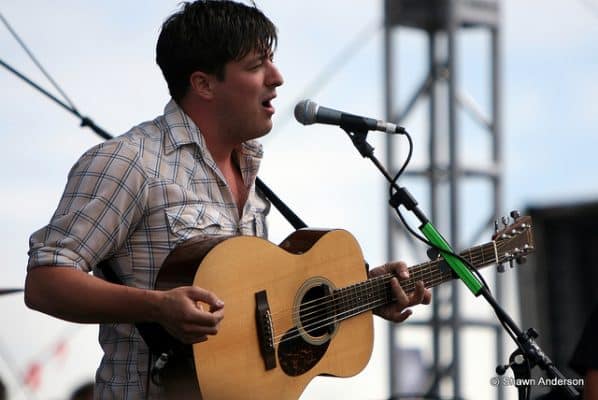 Over the weekend at a festival in the US, Mumford & Sons covered The Kinks as well as AC/DC with the help of Rage Against the Machine guitarist Tom Morello.
The band were headlining the Okeechobee Music Festival in Florida when they were joined by Morello, as well as The Avett Brothers and Preservation Hall Jazz Band to perform covers of The Kinks, AC/DC, Bruce Springsteen, The Animals plus many more.
Mumford & Sons performed The Kinks 'You Really Got Me' as well as AC/DC's classic tune 'You Shook Me All Night Long'. They both lived up to expectations and are more than faithful to the original songs. While Marcus Mumford sang The Kinks cover, guitarist Winston Marshall was on vocal duties for the AC/DC track with Marcus playing drums.
Meanwhile the band have announced Mystery Jets and further names for their Barclaycard presents British SummerTime concert in July. Other big names performing at the festival include Florence & The Machine, Massive Attack and most recently Carole King.
You can watch the two covers from Mumford & Sons with Tom Morello and Co down below.
Photo Credit: Shawn Anderson