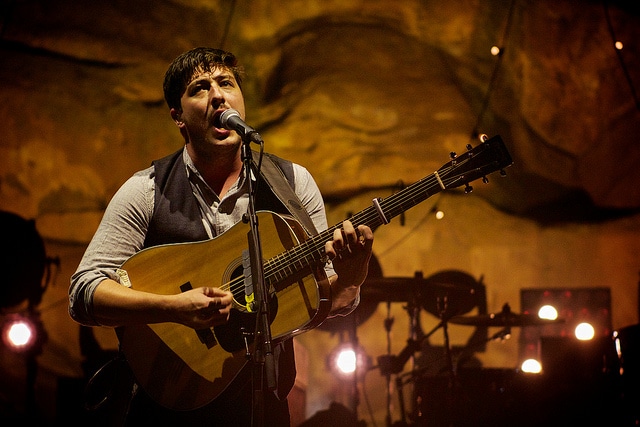 On American talkshow Jimmy Kimmel Live, Mumford & Sons appeared as a 90's boy band called Mumtown. Lead singer Marcus Mumford also went under a different alias 'Marcy Marcus'.
The sketch looks back at the so called "history" of the band as they rose to prominence back in the 90's. Host Jimmy Kimmel was also a member of the fictional boy band who's nickname was ' Mum'.
They had a slew of hits back in the day such as 'Package 4-U' & 'OMGUHOT' which the group are shown performing in the video. Mumford & Sons also get interviewed in the video as most of them aren't particularity proud of their time in the group.
One of the band members even said "I've put it behind me, I don't really want to revisit it." It's good to see that Mumford & Sons go along with the bit and they really act like a proper 90's boy band. The video also shows their fictional split and how Jimmy Kimmel went out on his own as the rest of the band formed Mumford & Sons.
You can check out how the 90's boy band Mumtown came to be down below.
Photo Credit: Ultra 5280