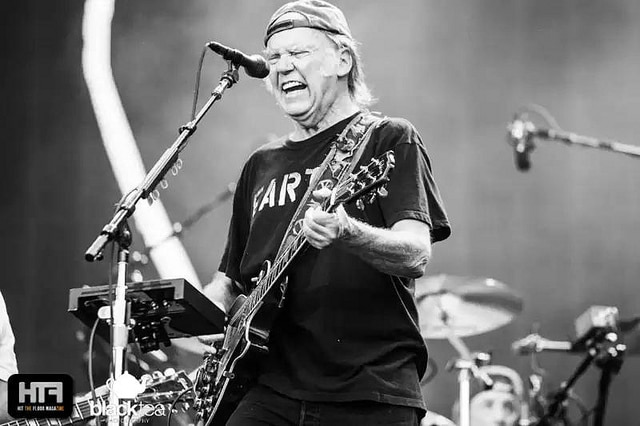 On Saturday (22nd), Neil Young joined Metallica on stage for a performance at  Shoreline Amphitheatre in Mountain View, California.
The concert was in aid of an annual benefit, organised in part by Young, for Bridge School. Young and Metallica performed a cover of Buffalo Springfield's 'Mr Soul' from 1967 at the benefit, which can be watched below:
As well as performing with Metallica, Neil Young also performed a cover of Bob Dylan's 1974 classic 'Forever Young' with Roger Waters and  Jim James from Mr Morning Jacket.
These collaborations follow Young's recent appearance at Desert Trip festival in California, where he headlined the festival on two consecutive Saturdays along with Paul McCartney. During the festival, Young joined McCartney on stage for a performance of The Beatles' 'A Day In The Life' and John Lennon's 'Give Peace a Chance'. Watch the performance below:
Photo Cred: Graham Berry