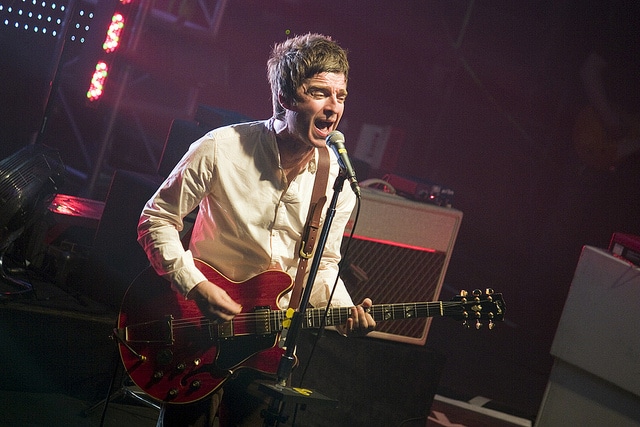 Noel Gallagher unveils the new music video for his debut single 'In The Heat Of The Moment', taken off his upcoming album.
Chasing Yesterday is due out on March 2nd 2015 and is the second LP from the singer and his band High Flying Birds.
It's the first album that Gallagher has produced himself, he said producing the record was a "a major pain in the arse".
At a recent Facebook Q&A, Noel said, "It's not that I've ever had people telling me what to write or what direction to go in, but managing sessions from one end of the week to the other proved extremely difficult. I had all these people looking at me and saying: 'right, what are we doing today?' I was making the whole thing up as I went along."
Not only does the singer dislike producing, he doesn't even like picking a title for his album. "Effectively it doesn't really have a title, I couldn't really come up with a title for it and every time I did somebody would say to me that's f**king shit. I literally came up with it last week but it'll have to do for now, if I could change it I would change it."
Noel really just wants the fans to call it what they want. "If I could stick an album out with a plain white sticker on it and say "Call it what you want" I would."
Watch the video for 'In The Heat Of The Moment' below.
Noel Gallagher and The High Flying Birds will be playing at Dublin's 3 Arena on Wednesday March 4th.
Chasing Yesterday track list:
1. Riverman
2. In The Heat Of The Moment
3. The Girl With X-Ray Eyes
4. Lock All The Doors
5. The Dying Of The Light
6. The Right Stuff
7. While The Song Remains The Same
8. The Mexican
9. You Know We Can't Go Back
10. Ballad Of The Mighty I