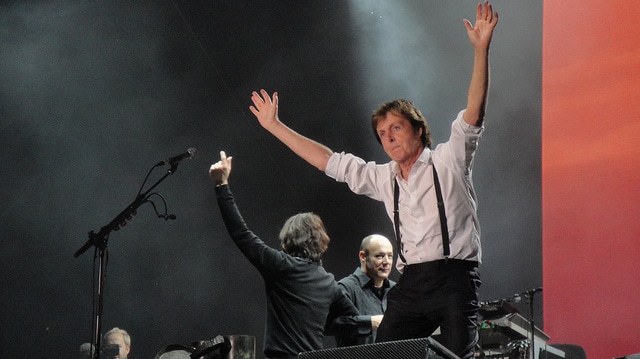 Neil Young joined Paul McCartney on stage over the weekend to perform some songs including 'A Day In The Life'.
McCartney was headlining Desert Trip Festival in California, which is held over two weekends. The Beatles musician was joined by Neil Young in headlining on Saturday and followed The Rolling Stones and Bob Dylan, who performed the day before.
During McCartney's performance, he invited Young back onto the stage where the two performed the songs 'Why Don't We Do It in the Road' and 'A Day in the Life' as well as John Lennon's 'Give Peace a Chance'. Watch videos of the performances below:
Meanwhile, Friday at the California festival saw The Rolling Stones take on a Beatles track as well. Jagger introduced the cover of 'Come Together' by saying, "We're gonna do a cover song of a sort of unknown beat group. I think you might remember [the band], we're gonna try a cover of one of their tunes,"
Watch The Rolling Stones cover 'Come Together' below:
The festival will return next weekend, with Roger Waters and The Who taking to the stage.
Photo Cred: darioferrini