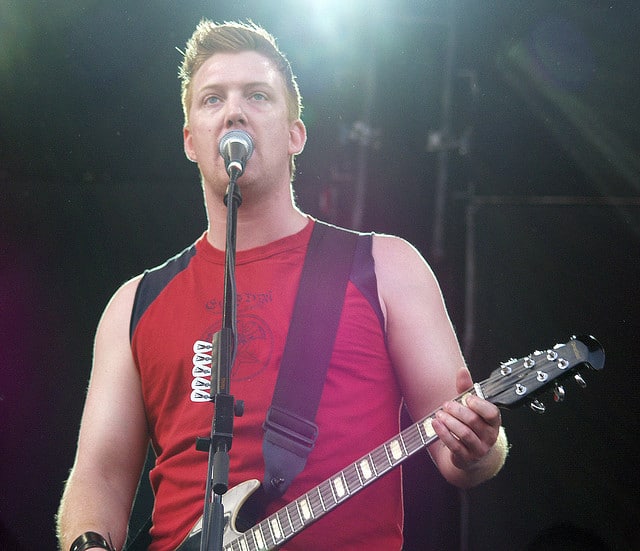 Queens of the Stone Age's frontman Josh Homme appeared in a British sitcom last night and he was pretty hilarious in it.
The singer featured in an episode of the Channel 4 television programme 'Toast Of London'.
In the final episode of the second series, Homme makes a cameo appearance as a musician and love rival to the show's main character Steven Toast, played by actor Matt Berry.
The first we see of the rocker is in the familiar setting of a record studio. However,the rock star wild man we all imagine, has transformed into a clean-cut Homme.
He turns to his fellow musicians and complains that they're playing too loud, suggesting that they should convert from electronic to wood instruments. "It's too loud. There's something that's been on my mind the last few days. I think we should scrap these electronic instruments and just play wooden ones."
When one or two of his bandmates query the shift in sound, things get a little intense. Homme is asked how will people hear us during out arena tour? He replies: "I wanna cancel those venues. We'll only play churches. I'm getting just a little sick of the bad language and the unprotected sex that I see on these arena tours. I'm serious. You think I'm kidding? I dare you to test me. I will strangle you with the hands that the good lord gave me."
Watch Josh Homme's cameo from 17:30 minutes below.