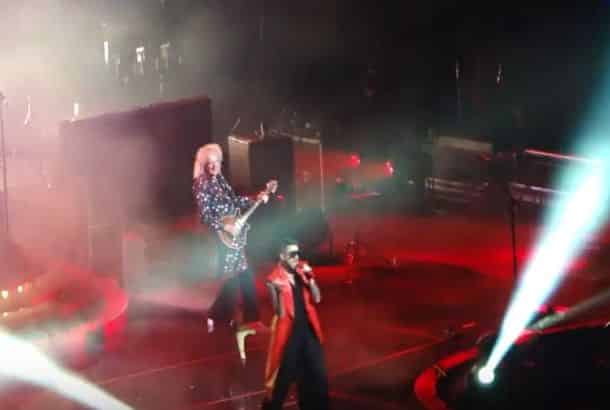 Queen and Adam Lambert kicked off their European tour in Lisbon, Portugal last week on June 7th. Video from the show is now streaming online. The 5-week stint will see them play three dates in London before finishing up in Dublin on July 8th. You can watch a video from the tour kick off below…
The band played 26 classics at the venue Altice Arena, kicking off with 'Tear It Up' from 1986's The Works while featuring a new stage production celebrating the 40th anniversary of their 1977 hallmark album, News Of The World.
Speaking about the leg of shows, guitarist Brian May said: 'The almost unanimous reaction to our last round of dates in Europe was this is absolutely the best production we've ever mounted. There has been a great demand for us to go back and cover the cities we missed!
'So, while we're still physically able to perform at those high energy levels on this massive scale, we thought… 'YES !! One more around the block!' It's live, it's dangerous, and it takes every ounce of fitness we can muster. But it's still fun!'
Meanwhile, Queen + Adam Lambert have confirmed The Boomtown Rats and The Darkness as special guests for their open-air concert at Marlay Park on July 8th. The European leg will be followed by a 10-show residency in Las Vegas this autumn; which has been billed as 'The Crown Jewels', the gropu will perform the limited run at the Park Theater at the Park MGM in the city starting September 1st.