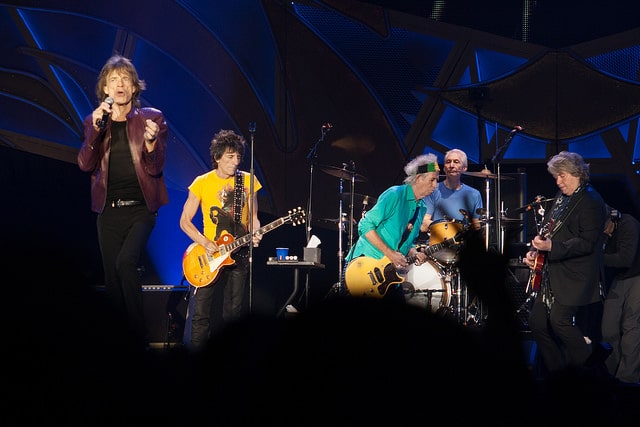 Last night during a gig in Ohio, The Rolling Stones played the rock classic 'Hang On Sloppy'. The song was written back in 1964 by Wes Farrell and Bert Russell, but was later popularized by American rock group The McCoy's. The song has a special resonance in Ohio because the Ohio State University marching band are known for playing it.
The Rolling Stones dedicated the track to the university last night, which marks the first time they played the song in nearly fifty years. The last time they played the track was during a European tour in 1966.
The band are set to re-release their iconic album Sticky Fingers this month, sometime in early June. The Rolling Stones are currently on their North American tour and will be playing a number of different dates across the US and Canada throughout June and July.
Photo Credit: aka Francois aka Mister Pink