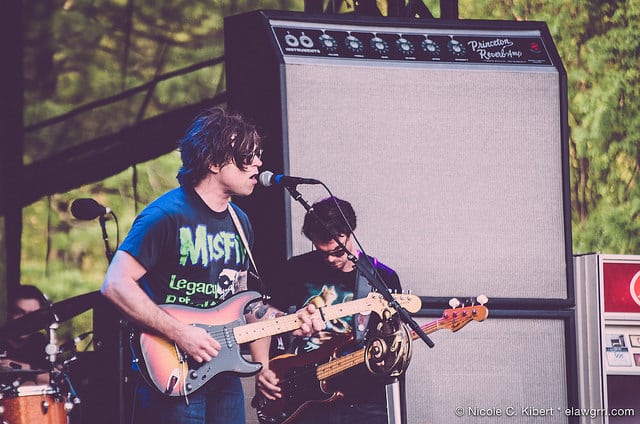 Ryan Adams recently covered two Oasis songs at a show in Pittsburgh's Stage AE last week (July 13th). Noel Gallagher was the support act for Ryan Adams that night.
Adams played two Oasis songs during his set 'Morning Glory' and 'Supersonic'.  Adams was paying homage to Noel Gallagher and it's not the first time that he has done so.
Ryan Adams previously covered 'Wondewall' and he is synonymous for his rendition of the Oasis classic, Noel Gallagher himself has even spoken about the cover in the past.
In an interview with Spin back in 2008, Noel Gallagher spoke about Liam Gallagher singing 'Wonderwall' "Well, I hate him singing it, too. Liam doesn't sound like he did ten years ago."
He continued by saying "Your voice and your body change. We've never got it right. It's too slow or too fast. I think Ryan Adams is the only person who ever got that song right. I'd love to do the Ryan Adams version, but in front of 60,000 Oasis fans that wouldn't be possible."
You can check out Ryan Adams performing two Oasis songs ' Morning Glory' and 'Supersonic' down below.
Photo Credit: Nicole Kilbert