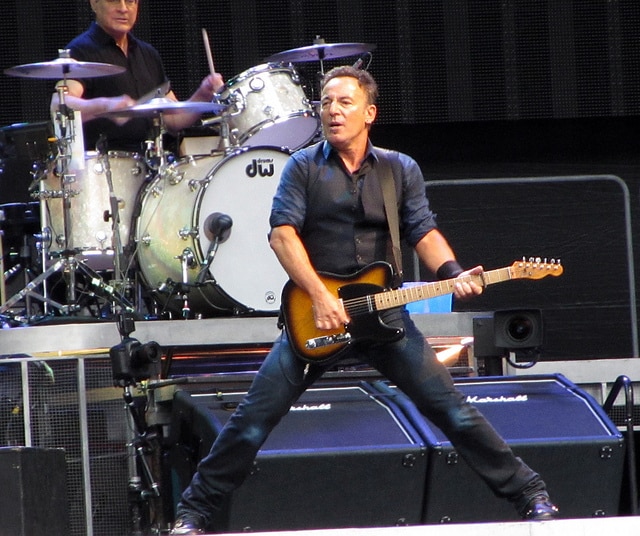 At a recent gig in the PNC Bank Arts Center in New Jersey, "The Boss" Bruce Springsteen appeared on stage with Brian Wilson. Springsteen who is a New Jersey native, sang two Beach Boys classics with Wilson.
Wilson was joined by Springsteen for 'Barbara Ann' and 'Surfin USA', at his gig on Wednesday night. Springsteen last performed with Wilson in 2007, again performing in New Jersey as well as covering those same two tracks.
Wilson recently announced that he would have to postpone his UK tour, due to prior engagements. Wilson will be working on promoting his new biopic Love and Mercy and will play the UK next year.
A press release from the man himself read "I'm sorry I won't be able to make these shows this year, but I look forward to seeing all my fans in 2016 to help me celebrate 50 years of Pet Sounds. This will be my final European tour. I hope you all enjoy my movie when it opens in the UK on July 10, I'll see you all soon. Best, Brian".
You can check out the video of the two jamming out Beach Boys classics down below.
Photo Credit: Bob the Lomond