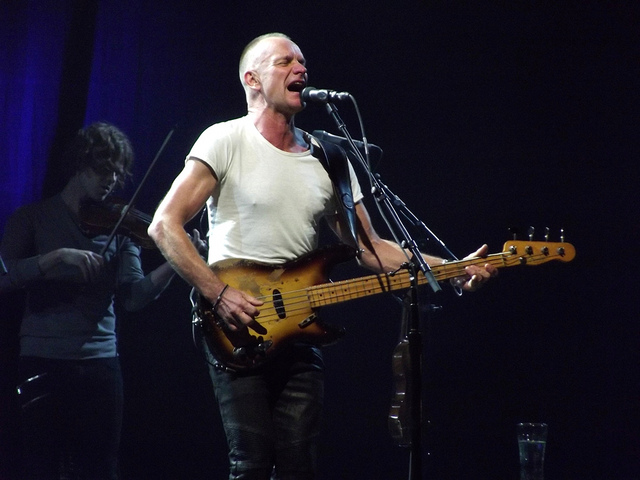 Sting has debuted new song '50,000' ahead of the release of his next album.
The musician appeared on this week's episode of 'Later With Jools Holland' to debut the track, which he said was inspired by the recent deaths of many artists and cultural icons including David Bowie, Prince and Motorhead's Lemmy. In an interview with Rolling Stone, he said "It's really a comment on how shocked we all are when one of our cultural icons dies: Prince, David [Bowie], Glenn Frey, Lemmy. They are our gods, in a way. So when they die, we have to question our own immortality."
'50,000' is from Sting's twelfth solo studio album, '57th & 9th'. The musician recorded the album in New York City, and named it after an intersection he passed by everyday on the way to the studio.
'It was a strange time because you think that these people are immortal, but then suddenly they're like the rest of us, they die. It intrigues me that great success is this brilliant light, but also every brilliant light creates a dark shadow. I think wisdom only comes when you can navigate both. I'm getting philosophical."
'57th & 9th' will be released on November 11th.
Photo Cred: Piotr Drabik