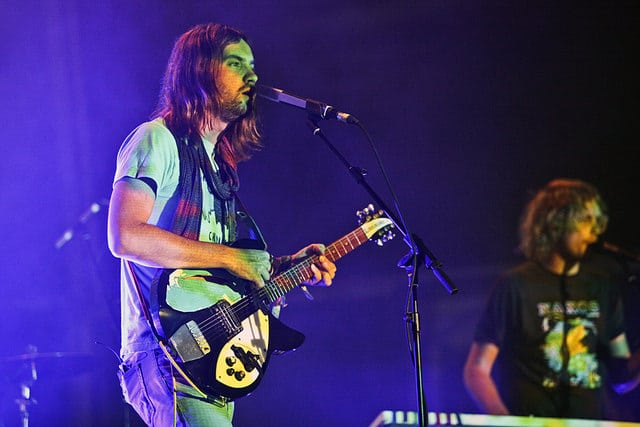 Australian group Tame Impala played three songs on French TV last night (February 1st). The band played on the french TV show Le Grand Journal.
They performed 'Let It Happen', 'The Less I Know The Better' from the band's newest album Currents, as well as an older track 'Feels Like We Only Go Backwards' from their 2012 album Lonerism.
They recently announced that they will be playing Open'er Festival in Poland this summer. They will be joining the likes of Florence & The Machine, PJ Harvey & Red Hot Chili Peppers.
The festival takes place in Gdynia, Poland from June 29-July 2. Tame Impala will perform on Wednesday, June 29, alongside PJ Harvey and Florence + The Machine, followed by Red Hot Chili Peppers on Thursday, June 30 and Chvrches on Saturday, July 2.
Tame Impala are currently on tour at the moment and will play a show in Denmark tomorrow night. They will be playing a number of shows around Europe this month before moving on to South America in March.
You can watch Tame Impala play three songs on the Canal + show Le Grand Journal down below.
Photo Credit: scannerFM