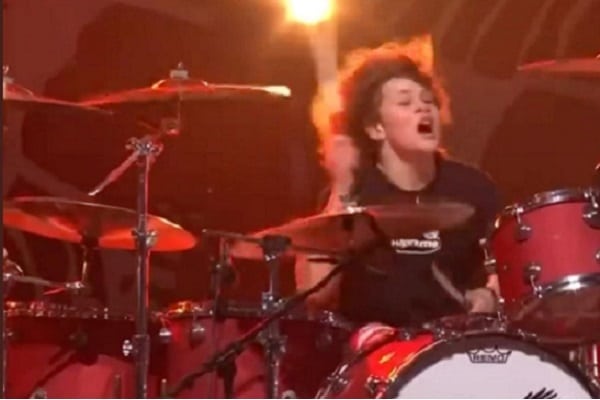 During the first tribute concert in honour of his dad, Taylor Hawkins' son Shane shared a live cover of Foo Fighters' track 'My Hero'.
Taylor Hawkins died back in March in Bogotó in Columbia back in March. He was 50 years old.
At the end of the tribute show to the late drummer at Wembley over the weekend, Hawkins' band Foo Fighters played a three song segment of classic Foos tracks.
The key feature of this segment saw Shane take the role of sticksman, as the band played a special live performance of My Hero. You can check this out for yourselves below.
This tribute concert saw a starstudded line up take to the stage. This of course included Dave Grohl and the rest of Foo Fighters.
During his live performance, Grohl broke down half way through a live cover of 'Times Like These'. More on this here.
Speaking ahead of this concert, AC/DC's Brian Johnson said he was "honoured" to be added to the line up.