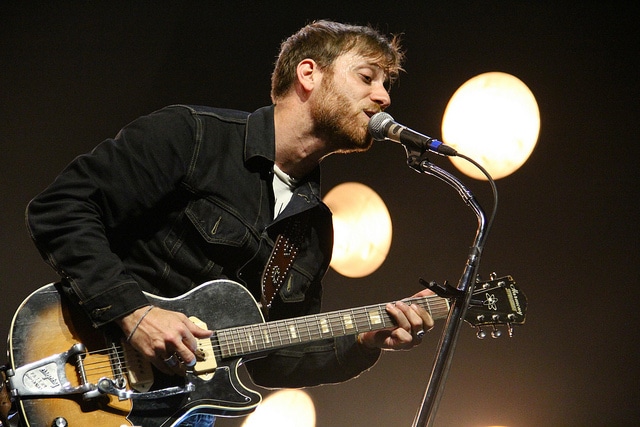 The Black Keys lit up the Austin City Limits (ACL) stage performing tracks from their latest album True Blue.
Austin City Limits is the longest running music series in American television history and is celebrating its 40th anniversary.
ACL has seen numerous artists grace the stage such as Ryan Adams, The Allman Brothers Band, Bloc Party, Arcade Fire, Johnny Cash and Stevie Ray Vaughan.
They rocking duo ripped up the Austin stage performing old hits and new songs from their latest album.
Turn Blue was The Black Keys' eighth studio album released in May 2014 and was the band's fourth collaboration with producer Danger Mouse.
The recording of True Blue coincided with Dan Auerbach's divorce, which heavily influenced his writing for the LP. The eighth album is more somber and less uptempo, then their earlier and most successful 2011 record El Camino. The album is dominated with a psychedelic rock influence, as opposed to their more trademark raw blues rock sound.
Turn Blue went to number 3 on the Irish Recorded Music Associations chart.
ACL was recently highlighted again on the Foo Fighters' television series 'Sonic Highways'. In the fourth episode set in Austin, Texas, the rockers recorded the track 'What Did I Do? / God As My Witness' and chatted with the shows producer Terry Lickona.
Watch more footage of The Black Keys performing at ACL here.