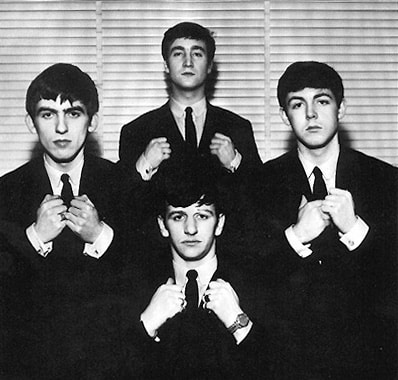 A restored version of The Beatles video for 'A Day In The Life' has recently been unearthed. It precedes the launch of the fab four's 1+ compilation album that will also feature 24 restored videos.
The footage for 'A Day In The Life' was filmed across five hours during a session which featured Rolling Stones members Mick Jagger and Keith Richards.
The 'hanging out' footage is interspersed with additional filming of an orchestra preparing to perform during recording of the track in 1967. It was the final track off The Beatles iconic album Sgt Pepper's Lonely Heart Club Band and featured a full orchestra which bridged the gap between the two different parts of the song.
In a recent interview with Mashable, Paul McCartney spoke about the video and said "It's a spectacular reminder of the era we lived in." The restored version of the video was painstakingly recreated on a frame by frame basis.
The 1+ compilation will be launched on November 6th, almost exactly 15 years after the original 1 compilation, and will feature commentary from Paul McCartney and Ringo Starr on the 24 different video tracks included within it. You can check out the restored version of The Beatles 'A Day In The Life' down below.
Photo Credit: Stijn Vogels