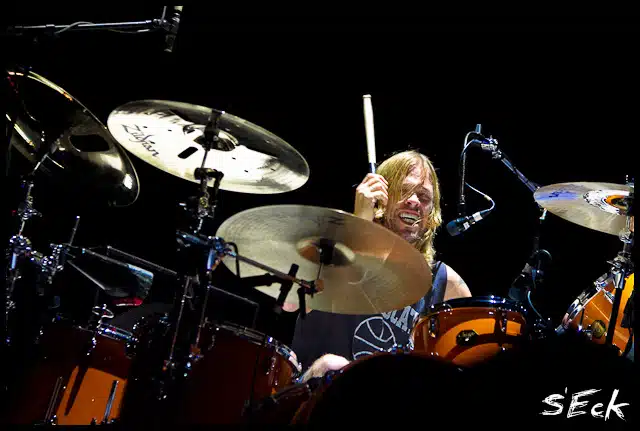 A video of Foo Fighters drummer Taylor Hawkins at 15 years old has been unearthed. The video was recorded at a Battle of the Bands in 1987, which saw Taylor's band play a Van Halen classic.
It seemed that Taylor Hawkins was still a beast on the drums even as a teen, as him and his band played Van Halen's 'Panama'. They were playing at a Battle of the Bands in Laguna Beach, California. They weren't your typical talent show band and they were incredibly tight for a bunch of 15 year olds.
Foo Fighters original drummer was William Goldsmith, who joined the group after his own band Sunny Day Real Estate broke up in 1995. Dave Grohl played every instrument on Foo Fighters self-titled debut album, so Goldsmith only played live with them.
On the band's next album The Colour And The Shape Goldsmith started by recording drums, but Grohl wasn't happy with his takes. Grohl decided to re-record all the drum takes, telling Goldsmith he was only doing overdubs. After finding out about this Goldsmith left the band.
In steps Taylor Hawkins, who replaced Goldsmith and has been Foo Fighters drummer ever since. You can check out the video of him killing it on drums as a 15 year old down below.
Photo Credit: Stephen Eckert