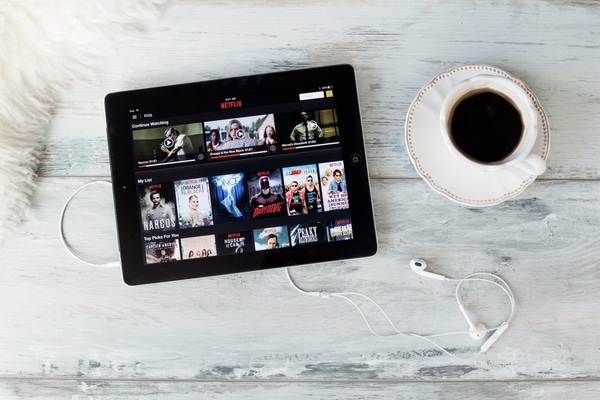 You'll find us wedged to the couch this weekend after our sun-ramblings and we're not complaining now that Netflix have made us aware of their latest additions.
The streaming service have added a bundle of new shows, films and documentaries to keep us busy so make sure and check out some of these gems available over the weekend…
A Little Help with Carol Burnett
Carol Burnett is back. In this funny and endearing series, she will be joined by a group of the most honest and unfiltered people in the world – a gaggle of straight talking, entertaining 5-9 year old kids. These very opinionated 'experts' weigh-in on a variety of relatable and humorous dilemmas brought in by adults.
Dear White People: Volume 2
Romantic dilemmas, a social media troll and big changes at Armstrong-Parker House push Sam, Lionel and friends to the breaking point.
My Next Guest Needs No Introduction With David Letterman: Tina Fey
Tina Fey opens up about her family, the changing culture at 'SNL' and the one moment she wishes she could take back.
The Rain: Season 1
The world as we know it has ended. Six years after a brutal virus carried by the rain wipes out almost all humans in Scandinavia, two Danish siblings emerge from the safety of their bunker to find all remnants of civilisation gone. Soon they join a group of young survivors and together set out on a danger-filled quest through an abandoned Scandinavia, searching for any sign of life. Set free from their collective past and societal rules, the group has the freedom to be who they want to be. Who will you be when the rain comes?
Sometimes
Seven strangers anxiously waiting for their HIV test results decide to bribe the clinic receptionist to get them early, learning one is positive.
Manhunt
A Chinese pharmaceutical lawyer framed for a vile crime teams up with a sharp-witted Japanese detective to stop a dangerous corporate plot.
Poldark: Season 2
The second series of Poldark begins with Ross preparing for his trial. Elizabeth and Demelza try their best to help him, however, George is doing everything in his power to bring Ross down. Meanwhile, Francis struggles to rebuild his life and a familiar face returns to Cornwall.
Forgive Us Our Debts
Threatened by creditors, a newly unemployed man agrees to work for a debt collector, but soon discovers his deal with the devil has unexpected costs.
Some Like It Hot
After witnessing a Mafia murder, slick saxophone player Joe and his long-suffering buddy, Jerry improvise a quick plan to escape from Chicago with their lives. Disguising themselves as women, they join an all-female jazz band and hop a train bound for sunny Florida. While Joe pretends to be a millionaire to win the band's sexy singer, Sugar, Jerry finds himself pursued by a real millionaire as things heat up and the mobsters close in.
Dany Boon: Des Hauts-De-France
In an eclectic one-man show, French superstar Dany Boon reflects on his homeland, his first comedy gig and the challenges of parenting hostile teens.
End Game
Directed by Academy Award winning filmmakers Rob Epstein and Jeffrey Friedman, End Game is an intimate vérité style documentary short that follows visionary medical practitioners who are working on the cutting edge of life and death and dedicated to changing our thinking about both.