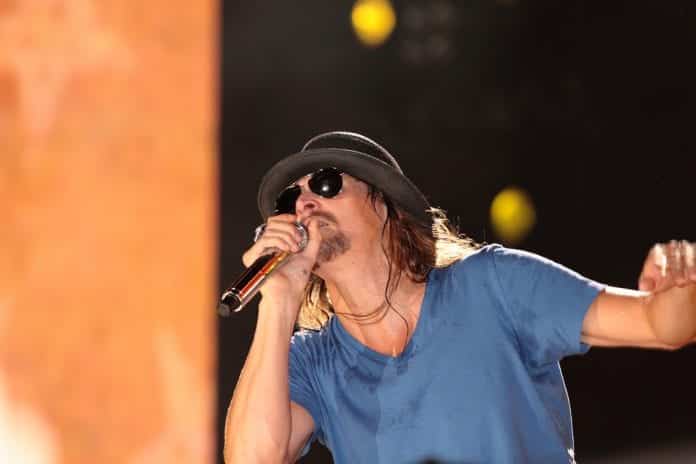 Off the Grid this weekend and missed out on all the latest music news? Don't worry, we've got you covered. Here's a round up of all you missed!
– Looking for someone to cover your late night taxi bill? Maybe chance your arm and send it in to RTE. The station spent €500,000 on taxis in 2016.
– Due to the fact that we live in a bizarre world where nothing makes any sense anymore, Kid Rock is considering a run for Senate as a Republican. To make matters worse, the republicans have said they're actually pretty interested in the idea.
– One of the biggest travesties in all of our no ones lives is obviously the fact that Ted Nugent is not in the Rock N Roll Hall Of Fame. Ted claims he knows why. It's because political correctness is ruining it all and people just don't like that he's proud NRA and all american values man. Okay dude.
– Say it isn't so! Liam Gallagher says if his new album fails he'll quit music forever. Hopefully though this possible retirement also doesn't mean quitting twitter. The gods can't be that cruel, can they?
– If you need some cheering up today, check out these photos of Dave Grohl rocking out at a Metallica gig. He is all of us.
Tune into NOVA for your diet of guitar-based music to Dublin, Kildare, Meath & Wicklow.
NOVA is available on Facebook, Twitter and on its website – www.nova.ie. It can be received on 100.3FM in the Greater Dublin area and can be received nationwide on its Smartphone apps and via the Irish Radio Player. More updates as we hear them.
Photo Credit: Larry Darling