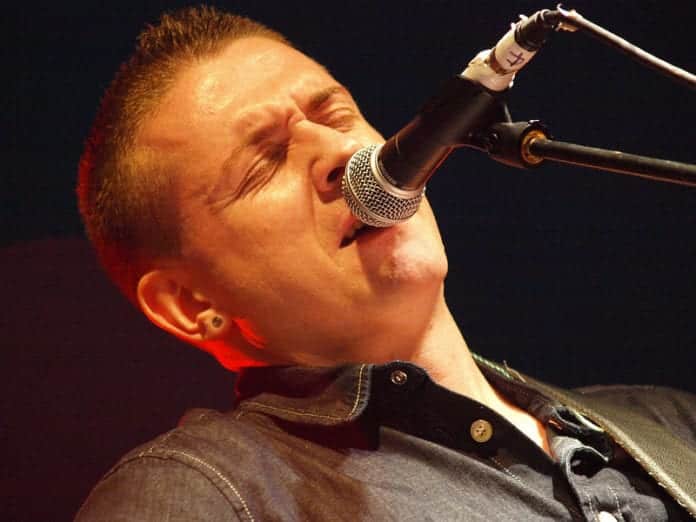 Off the Grid this weekend and missed out on all the latest music news? U2, Damien Dempsey, The Bray Air Display and more were on this weekend! Didn't catch the gigs? Don't worry, we've got you covered. Here's a roundup of all you missed!
U2 The Joshua Tree Tour – We're sure you've already heard that U2 played to a packed Croke Park on Saturday night. The tour is in celebration of the 30th anniversary of their huge album 'The Joshua Tree'. The band performed in front of a red background which very fittingly had a silhouette of a tree.
They tweeted the below picture from their Twitter account during the show.
Neil Delamare
Irish funny-man Neil Delamare played The Viking Theatre for 'The Butch Cassidy and the Sundance Pensioner' for the third time on Friday night. The comedian tweeted his thanks over twitter.
The Bray Air Display
Over 90,000 people turned out for the second day of the air display. There was a special tribute to the crew of Rescue 166, which was the Air Corps helicopter that crashed off county Mayo in March this year. Reports from spectators at the event said that the tribute was handled beautifully and the whole show was fantastic.
Damien Dempsey
Damien Dempsey played The Iveagh Gardens on Friday night. Dempsey has spoken openly about his mental troubles before, and was very vocal about his physical troubles at the gig. The singer had surgery for allergic rhinitis which forced him to cancel a lot of gigs this year. "I'm a bit tender my friends, I haven't played in four months, be gentle," he asked the crowd, "I paid for an Al Pacino nose and got a Danny DeVito nose!" he laughed. Gig-goers apparently couldn't keep the smiles off their faces the whole time.
DUNKIRK
In Movie news, DUNKIRK opened this weekend and has made a MASSIVE $50 million at the box office. The film is being hailed as a 'masterpiece' and is suspected to be a front-runner for an Oscar. The film stars Tom Hardy, Cillian Murphy, Kenneth Branagh and Mark Rylance and was directed by the great Christopher Nolan. Ken Sturdy, a 97-year-old survivor of the Dunkirk battle was seen attending a screening of the film at the weekend, and told Global News: "It was just like I was there again."
Check out our Seriously Addictive Music News with Siobhain and Marty below who discuss the U2 gig!
Tune into NOVA for your diet of guitar-based music to Dublin, Kildare, Meath & Wicklow.
NOVA is available on Facebook, Twitter and on its website – www.nova.ie. It can be received on 100.3FM in the Greater Dublin area and can be received nationwide on its Smartphone apps and via the Irish Radio Player.
Photo Credit: Sean Rowe