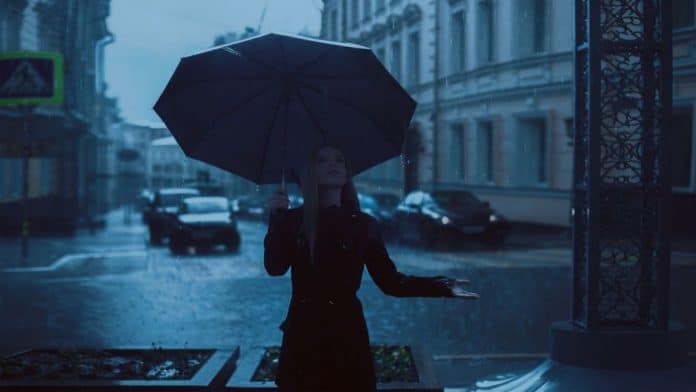 What would the weekend be if we didn't have a few weather warnings to concern ourselves with?
Friday is supposed to be glorious – you lived for the weekend – however, you're now being told chances of you getting anywhere are slim and none.
Met Éireann have signaled weather warnings ahead of our weekend, and we're a small bit sad, but also excited for our Netflix binge 'cause we ain't venturing anywhere!
The status yellow snow and ice warning is in place until this afternoon, as scattered snow showers are predicted, leaving behind a trail of slippery paths and roads.
Friday is going to see us shiver for the day, while it will also be quite blustery with the rare patch of sunny spells.
Cold & frosty this morning with sunny spells & sctrd wintry shwrs, & ice on untreated surfaces. Shwrs will be heaviest & most frequent over Ulst & Conn, where there is also a risk of thunder. Westerly winds will be strong & gusty near Atlantic coasts. Top temperatures of 3 to 6C pic.twitter.com/C2gUEq38OB

— Met Éireann (@MetEireann) January 19, 2018
Outbreaks of rain and drizzle will develop overnight with a strong risk of both sleet and snow. So, you can expect frost to form with misty and foggy conditions throughout the night.
Saturday is to be just as miserable with plenty of scattered outbreaks of rain and drizzle forecasted for a VERY cold day.
The rain will continue into the night, which is going to bring the risk of spot flooding on Sunday morning too.
Sunday – yep, more flooding.
However, the rain will become more isolated into Sunday afternoon, but they'll also be quite confined to eastern parts of the country – so don't venture out if you're in the capital!!
Enjoy…