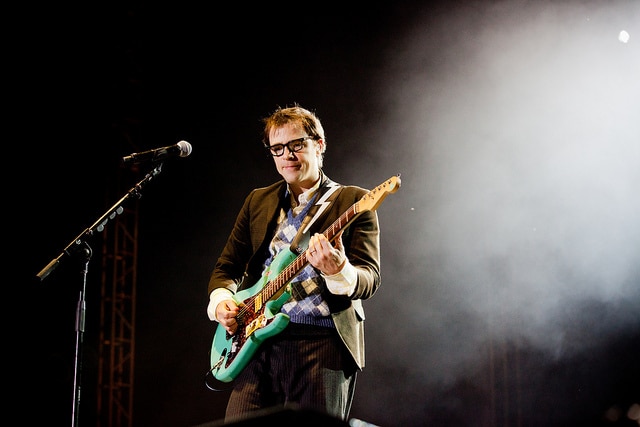 Weezer have released details for their new record, "The White Album", due out April 1st.
The new album will be the follow up to 2014's "Everything Will Be All Right In The End" and serve as their 10th studio album. Last year two singles from the then unknown album, "Thank God For Girls" and "Do You Wanna Get High?" were released and are now joined by the new video for "King Of The World".
Teasers were dropped on social media yesterday with the band replacing all icons and profile pictures on Facebook, Twitter and Instragram with a blank, white photo. The band's website was even wiped clean to just a white screen with links to their Tumblr and Twitter pages.
Frontman Rivers Cuomo has cited his "favourite band" The Beach Boys as a major influence on the new material and the "inspiration behind the songs were my experiences hanging around the Westside of Los Angeles".
To support "The White Album", the group's fourth named after a colour, a world tour has also been announced kicking off in early March in Brooklyn, New York with shows in London, Manchester and Amsterdam before returning to the US. No Irish dates have been announced.
Watch the video for "King Of The World" below.
Photo credit: Brian Bruemmer