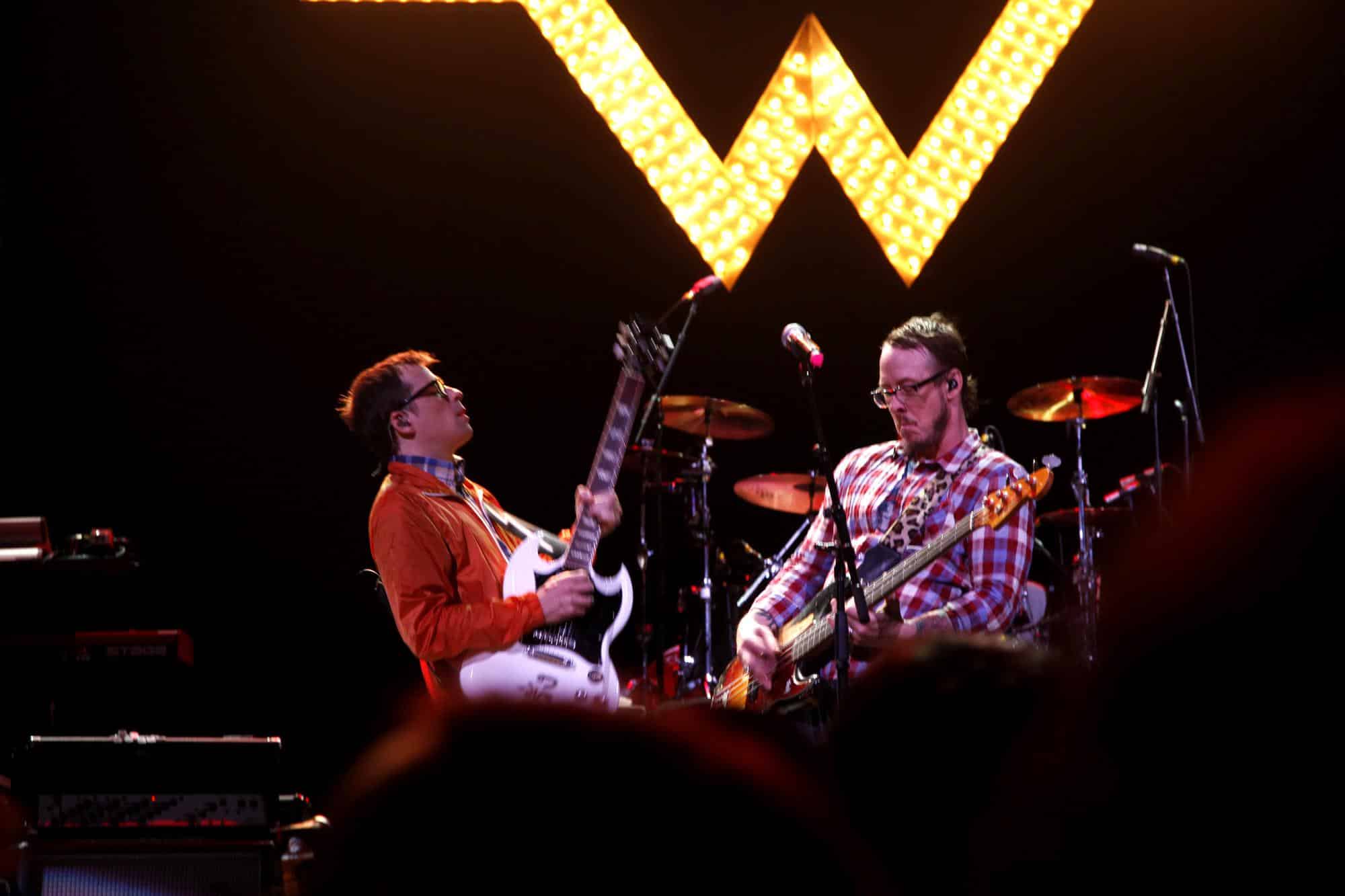 Weezer performed their new single 'Back To The Shack' on Jimmy Fallon's Tonight show.
It is the first single from their new album Everything Will Be Alright In The End, due out in September.
This is Weezer's 9th studio album and first record since Hurley in 2010.
In an interview with Entertainment Weekly, Drummer Pat Wilson described the new LP as a blend between The Blue Album and Pinkerton.
Watch the debut television performance below.
Everything Will Be Alright In The End is rumoured to be a return to form for the band. Weezer worked with producer Ric Ocasek (The Cars), who previously produced the band's debut The Blue Album in 1994, that drew so much attention to the single 'Buddy Holly'.
He also worked on The Green Album in 2001 that featured the smash hits, 'Hash Pipe' and 'Island In The Sun'. It's fair to say that Mr Ocasek seems to get the best from Weezer.
Recent acts to play Jimmy Fallon's Tonight Show include, Damon Albarn, Jack White and Red Hot Chili Peppers. The show has overtaken its rivals in the late night ratings. It beat Jimmy Kimmel Live and Late Show with David Letterman to be the most watched talk show in America.