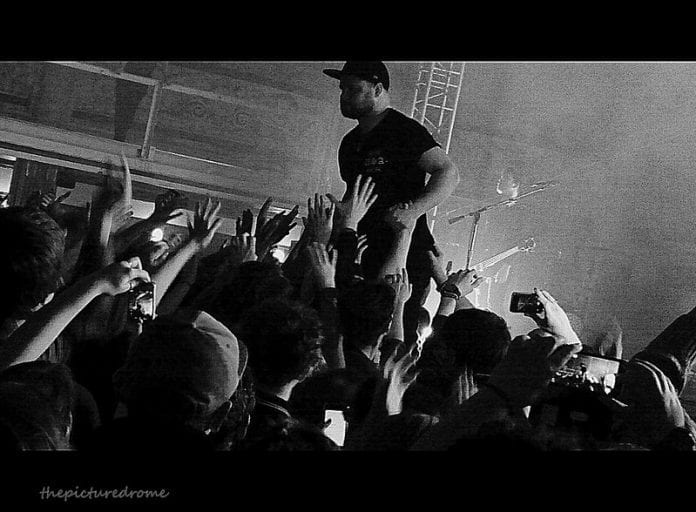 It's the follow-up to their 2014 self-titled debut.
Brighton rock duo Royal Blood have announced details of a follow-up to their acclaimed, self-titled 2014 debut.
The band have confirmed that their sophomore album will be titled How Did We Get So Dark? It's set to drop on June 16.
The news came alongside a teaser clip, the pair uploaded a video to their Twitter page yesterday (April 11th). The video shows two artists creating a mural of what is more than likely the album's artwork. The black and white illustration is in a pretty similar style to art work on their first record.
The clip is soundtracked by new music. Check it out below.
Singer Mike Kerr previously told NME that the band worked out of a warehouse space in Burbank to create their new album.
"We"d party at night and write all day. By that point, we felt the record was coming together and there was a bit of a theme between the songs," says the singer, who added that they wrote around 50 songs for the disc.
He explained that they had a motto of "anything you're not proud of, bin it," with the results yielding a "way sexier, more confident sounding" album. Though the band has yet to reveal any details concerning a track listing, they did premiere a song called "Hook, Line and Sinker" at last year's Reading Festival.
Royal Blood have a few gigs lined up this summer which would be a perfect time for them to test out a few of their new tunes.
How Did We Get So Dark? LP2 June 16th pic.twitter.com/0AJ2Qul5Es

— Royal Blood (@royalblooduk) April 11, 2017
Picture Credit: thepicturedrome