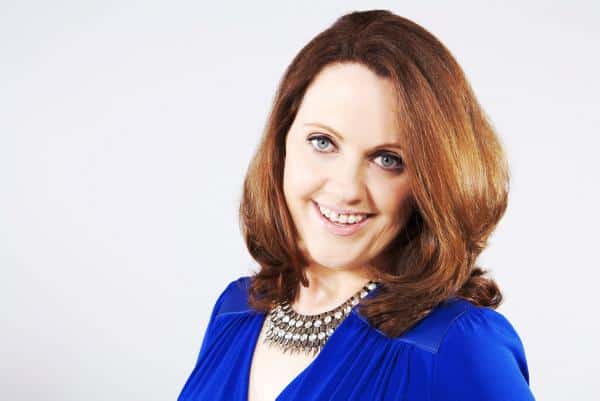 Great Scott we've done it again! 
We've had a great Summer here at Radio Nova, with lots of new additions and changes to the station! Legendary radio presenter Colm Hayes joined us in June and July brought us the news that we beat 2FM in Dublin listenership figures. And now we're introducing you to the newest member of our Rockin' radio family. We're delighted to say that Ex-2FM presenter Ruth Scott has joined our ranks!
Ruth is just back from her honeymoon with new hubby Rob Morgan and straight in the door of Radio Nova to present her first show on Saturday night from 9 to midnight.
'I was thrilled when I got the call from Colm. It's almost the icing on the cake. Nova is a great station and getting better all the time and I can't wait to roll out a bit of Bowie or The Beatles.' Ruth said.
Colm Hayes said of Ruth's arrival: 'When I heard Ruth had left 2FM I knew she would be a perfect fit for Radio Nova. Her 'Weekenders' show with Paddy Mc Kenna was a ratings winner for 2FM for years. We have big plans for Radio Nova in the future, this is just the start.'
Be sure to listen in to Ruth's first show, this Saturday August 5th from 9 to midnight. It'll be one not to be missed!