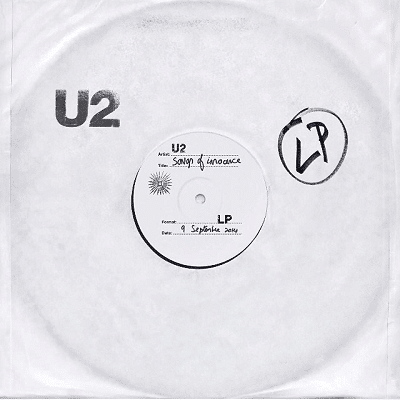 If you're being diplomatic, you could say opinions are divided on what people have been saying about the new U2 album.
Of course, a comment or tweet that slags the Songs of Innocence record is a lot more likely to garner attention, than if you post a generic message of support or admiration.
The music critics generally did not favour the new LP. NME gave it 4/10 claiming it "has only a handful of standouts." "It doesn't matter what they're giving away, the fact it's free makes it seem cheap."
Stereogum's Tom Breihan called it "a muddled, inert, tired mess of an album." Spin landed right in the middle saying "Instead of a triumphant return to form, then, Innocence is more of a satisfying side conversation."
It wasn't all negative, David Fricke of Rolling Stone gave it five stars,"These are the oldest stories in rock & roll – adolescent restlessness; traumatic loss. 11 tracks of straightforward rapture about the life-saving joys of music." The New York Times said "The album is a blast of discoveries, hopes, losses, fears and newfound resolve in lyrics that are openly autobiographical."
Author of the music industry blog, Bob Lefsetz wrote: "Nothing pisses off the audience more than pushing something they don't want and didn't ask for to their devices. Even if you don't download the album, it's sitting there in your purchases, pissing you off."
As for U2's fellow musicians, the response was fairly unkind. Some artists described it as an invasion of privacy. Bombay Bicycle Club's guitarist Jamie MacColl told NME: "I thought the move was quite invasive. A lot of people are up in arms because they don't like U2. I don't have an opinion on the band itself, but I do think the method is a little bit in your face."
Electronic musician William Doyle, who was recently nominated for a Mercury Music prize said he liked the band's 1980s albums The Unforgettable Fire and The Joshua Tree, but intends to "keep away from" Songs Of Innocence.
Doyle said: "I don't hate that band as much as everyone else does. There's questionable things about their politics and Bono's personality, but I haven't met the guy. So who's to say? But I probably won't download it, as I haven't really enjoyed their last few records."
Some other musicians were a little less measured in their response. Rap artist Tyler the Creator tweeted "Get off my f**king phone. You couldn't come up with an actual marketing idea? F**k @U2 I don't want you. F**k Bono. I didn't ask for you, I'm mad." Adding that receiving the new U2 LP was "like waking up with a pimple or like a herpe idk I did know you were on my phone."