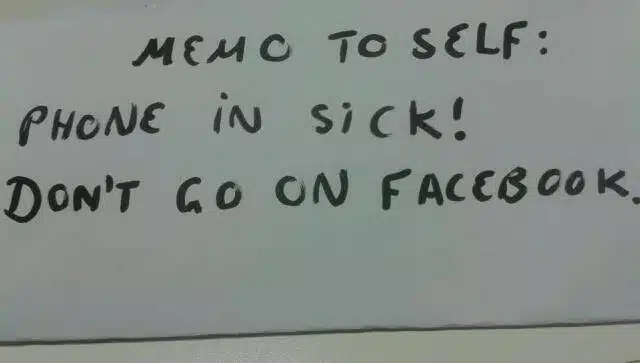 Having a tummy bug is the most common excuse used on "National Sickie Day," which falls on Monday 5th February.
It's been revealed that almost two thirds of us have pulled a "sickie".
Now TV also found that 70 per cent of people avoid posting anything on social media when faking an illness to avoid getting caught out by their boss.
Traditionally the first Monday in February is the day when the greatest amount of employees take the day off work due to illness.
It is thought the numbers calling in sick will be higher than previous years thanks to a number of factors.
National Sickie Day falls after Super Bowl Sunday and the first weekend after Dry January – and it's the first post-Christmas pay day.
Some companies allow for 'duvet days' – but most employers find it difficult to cover for people at short notice.
According to The Telegraph, some outrageous excuses have been made to get the day off work:
"I've accidentally locked myself in the bathroom and I'm having to wait until someone with a key to the house can come round to let me out."

"I've accidentally sent my uniform to the charity shop so need to go and buy it back."

"My plastic surgery has gone wrong and I need to go and get it fixed."

"I thought it was a bank holiday today and I'm 500 miles away."

"I missed the stop on my train this morning and can't get off the train now until London." – a worker from Glasgow.