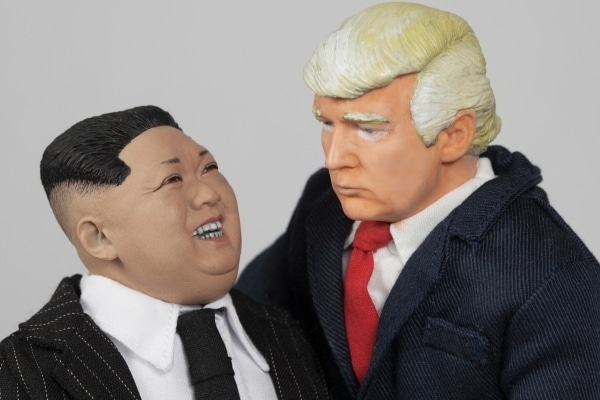 Donald Trump has arrived in the Hanoi for his second summit meeting with Kim Jong Un on dismantling North Korean's nuclear weapons program. Kim has became the first leader from the secretive state to travel to Vietnam since his grandfather, Kim Il Sung in 1964.
The North Korean leader arrived in Vietnam for a summit with President Trump, where they'll try to reach agreement on a previous pledge to give up nuclear weaponry. Talks will resume eight months after their historic summit in Singapore, the first between a sitting U.S. president and a North Korean leader.
Meanwhile Kim Jong Un booked the same hotel used by the White House press corps during his meeting with Trump this week. South Korean media claimed it was a "heroic" and "deliberate strategy" for Kim to reveal more of himself to the American press.
But minutes after he had arrived, the Vietnamese foreign ministry announced the Melia Hanoi Hotel, would no longer host the press center for hundreds of visiting American journalists assigned to cover his second summit with Trump.
U.S. lawmakers called Kim Jong Un the "leader of perhaps the world's most repressive regime" on Sunday, but analysts say that as in the leaders' first summit, human rights are unlikely to be addressed in their second.
Elsewhere the U.S. House of Representatives is set to vote on a resolution to terminate President Donald Trump's declaration of a national emergency to build a wall on the border with Mexico.
U.S.-based bicycle manufacturer Kent International has also found a way around President Trump's tariffs – by shifting production out of China. Like almost all U.S. bike makers, Kent has long relied on low-cost Chinese labor and parts, but Trump's tariffs have so far inflated his costs by about $20 million annually.