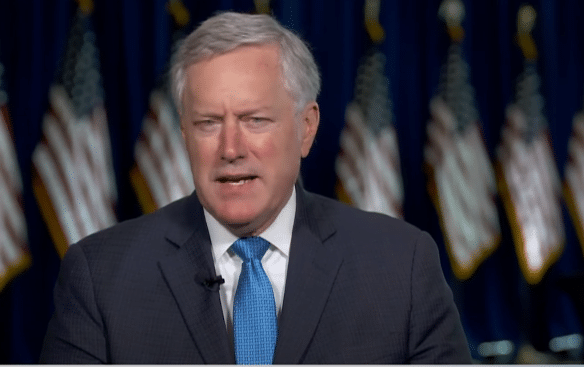 US President Donald Trump's Chief of Staff, Mark Meadows has tested positive for coronavirus.
Two senior administration officials confirmed the news after it was reported in the American media.
According to the New York Times, Meadows first tested positive on Wednesday, a day after the American elections. Meadows was in the White House room on Wednesday morning when Trump declared victory in the presidential race. As chief of staff, Meadows is a prominent figure in the oval office.
The Trump administration has an awful record when it comes to the coronavirus. The States have reported over 237,000 deaths and are approaching 10 million cases. These numbers are alarming as Trump has repeatedly said that America is "rounding the corner" when it comes to the pandemic.
Many senior officials in the administration have tested positive for Covid-19, including Trump and the First Lady.
Press Secretary Kayleigh McEnany, former New Jersey Governor Chris Christie and policy advisers like Hope Hicks and Steven Miller all contracted Covid-19. A super spreader event in the garden of The White House also played a part in the raft of infections experienced in the administration.
A winner has yet to be declared in the Presidential election. Joe Biden has been on the brink of victory for days now. There are expected updates from Pennsylvania and Arizona this weekend, if Biden holds his leads in those states, he will be the next president.