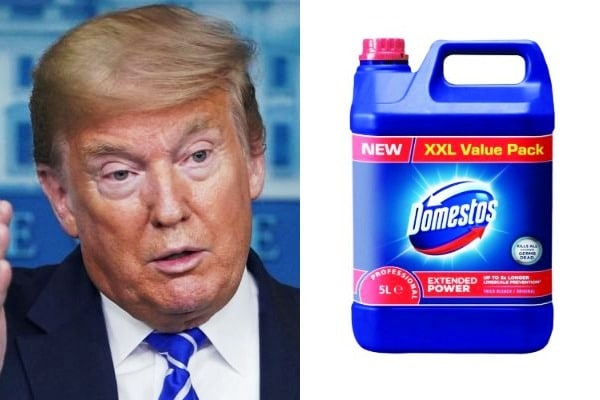 The White House Press Secretary says Donald Trump's comments about using disinfectant to cure covid-19 have been taken out of context by the media.
The US President last night asked if there was a way that disinfectant could be injected into patients to clean the virus out.
His comments led to the maker of Dettol reminding the public that "under no circumstances" should its products be injected into the human body.
Kayleigh McEnany, the White House Press Secretary, says Trump's comments were used irresponsibly by the media.
Trump put a question to coronavirus task force coordinator Dr. Deborah Birx during his briefind, telling her: 'I would like you to speak to the medical doctors to see if there's any way that you can apply light and heat to cure. You know, if you could,' he said.
Then Trump added: 'I'm not a doctor. I am a person that has a good, you know what,' he said, pointing to his head.
Meanwhile the death toll in the US is now more than 50,000, according to Johns Hopkins University.
The country has by far the highest death toll in the world and the number of confirmed infections is more than 869,000.
However, the US has a population of 330 million, much higher than other worst affected countries such as Spain and Italy.