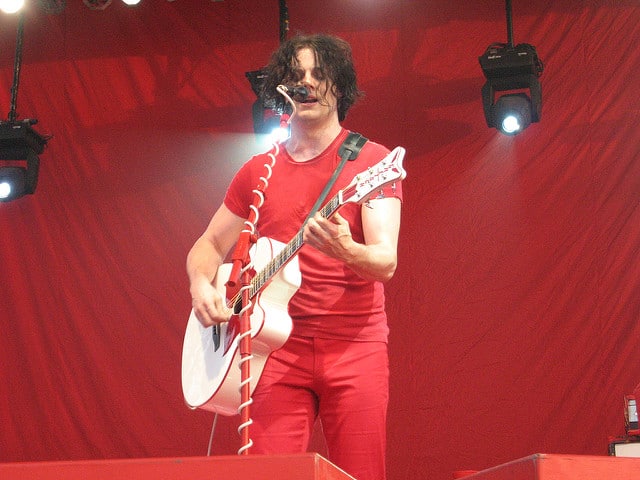 The White Stripes 'Peel Sessions' from 2001 are set to be released on Record Store Day. The recording sessions are to be released as a double album later this year.
The two live sessions were recorded with late legendary BBC DJ John Peel in support of The White Stripes third album White Blood Cells. The album is set to be released by Jack White's own Third Man Records.
The 'Peel Sessions' will be available on special red and white vinyl, with new reports also suggesting that a black vinyl will be made available later on in the year.
It was also recently announced that Third Man Records will release a green-coloured vinyl of Jack White's recent team up with the Muppets and their cover of Stevie Wonder's 'You Are the Sunshine of My Life' next month on April 16th.
The White Stripes broke up back in 2011 and said they have no real plans of getting back together. Speaking about the situation lats year Third Man Records said "[Meg] doesn't have to answer her phone. [Jack is] not even complaining about that nor is it depressing. The White Stripes is over and it's been said a hundred times, and maybe that's just the quickest way for him to answer that question he gets asked a dozen times a day."
Photo Credit: Andrew Fischler