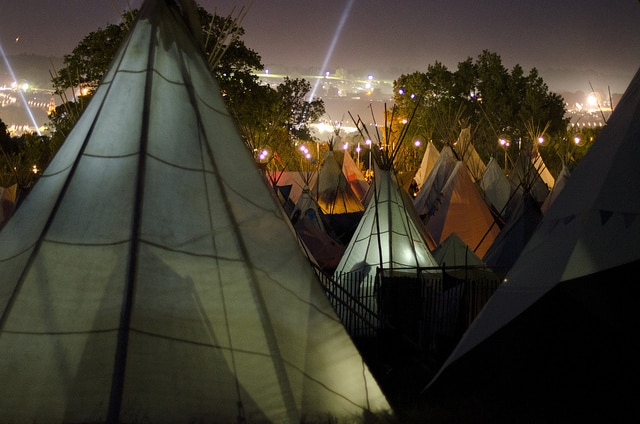 Just as the festival season comes to an end, Glastonbury has announced tickets for its 2015 festival will be going on sale next month.
The great scramble for tickets will start at 9am on Sunday October 5th, ages before the line up is even finalised.
Last year more than a million people tried to get around 150,000 tickets which sold out in record time.
The 2014 festival headliners were Metallica and Kasabian, but acts such as Dolly Parton, Massive Attack and Arcade Fire were generally considered the best performers at the festival.
As for who'll be performing in 2015, 'rumours' are rife that Fleetwood Mac are headlining the Pyramid Stage at Glasto next year. Other notable speculations include Kate Bush, Prince, Oasis, Rihanna, Coldplay and Motown Legend Diana Ross.
A Paddy Power spokesman said bookmakers have stopped taking bets because festival founder Michael Eavis claims the headline acts have already been booked.
Eavis has made no secret of the fact that he would love Fleetwood Mac to appear, saying in 2014, "we're hoping to get them for 2015." Eavis also confirmed that Prince was not one of the three acts already booked.
Other possible headline acts that didn't feature on the betting lists include Bowie, AC/DC and Led Zeppelin. Glastonbury 2015 takes place from Wednesday 24th to Sunday 28th June.
Glasto have confirmed that registered users will be able to buy coach and ticket packages from 7pm on Wednesday October 1st, while standard tickets are available from Sunday October 5th at 9am.