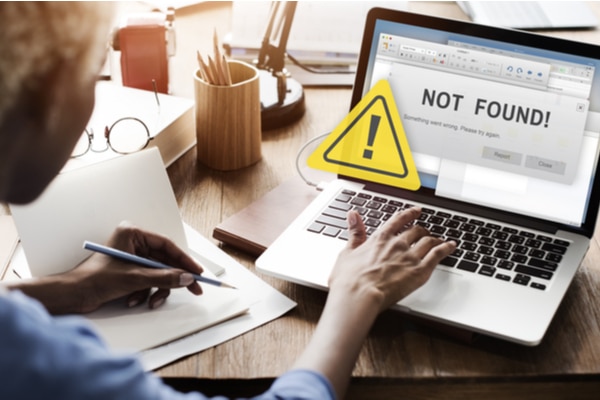 In what will undoubtedly come as a huge relief to many, Facebook, Instagram and WhatsApp have all made a speedy recovery having gone offline for a period of 6 hours yesterday.
This was the biggest outage of the sites since 2019. 
I wonder how many people turned their phones on and off yesterday in a panic! 😳🤣

— michelle keegan (@michkeegan) October 5, 2021
When @WhatsApp, @instagram and @Facebook go down… what do you do?! 🤔

— Clint Drieberg (@ClintDrieberg) October 4, 2021
Several clues on the internet have indicated that the company's family of apps dropped out when the DNS (Domain Name System) became unreacheable.
The DNS is also often refferred to as the internet's phone book. It translates the hostnames including facebook.com into an IP address which is where those sites are located.
Other apps including Messenger and Instagram were also affected with this crash.
The site took to Twitter (the only site that wasn't affected obviously!) to explain the situation. "To the huge community of people and businesses around the world who depend on us: we're sorry. We've been working hard to restore access to our apps and services and are happy to report they are coming back online now. Thank you for bearing with us".
This also comes after WhatsApp were hit with a €225m fine for breaches concerning GDPR. More on that here.
Back in business
Despite services being back up and running, a DNS issue like this could mean that every network could take hours to be properly back to full working order.
The CTO for Facebook Michael Schroepher also tweeted this, "Facebook services coming back online now – may take some time to get to 100%. To every small and large business, family, and individual who depends on us, I'm sorry". 
Facebook services coming back online now – may take some time to get to 100%. To every small and large business, family, and individual who depends on us, I'm sorry.

— Mike Schroepfer (@schrep) October 4, 2021
Following the outage, people turned to other apps like TikTok and Twitter. This led to shares falling on Facebook by 4.9%. Twitter also did report a higher than usual usage.
Twitter Support also added this, "Sometimes more people than usual use Twitter. We prepare for these moments, but today things didn't go exactly as planned". 
They also added, "Some of you may have had an issue seeing replies and DMs as a result. This has been fixed. Sorry about that!". 
"faulty configuration change"
Facebook has since blamed a "faulty configuration change" for the outage which lasted nearly six hours, preventing the company's 3.5 billion users for accessing the social media site and messaging services. Other apps affected included Instagram, Messenger and WhatsApp.
The company have also released this blog post.
"Our engineering teams have learned that configuration changes on the backbone routers that coordinate network traffic between our data centres caused issues that interrupted this communication".
"This disruption to network traffic had a cascading effect on the way our data centres communicate, bringing our services to a halt".
"We want to make clear at this time we believe the root cause of this outage was a faulty configuration change. We also have no evidence that user data was compromised as a result of this downtime".
The company also said that they are trying to find out why this happend to "make our infrastructure more resilient".
Several workers believe that it was caused by an internal mistake in how internet traffic is routed to its systems. They also added that the failures of internal communication tools depending on that same app compounded the problem.
Jonathan Zittrain is the director of Harvard's Berkman Klein Center for Internet & Society. He also tweeted this "Facebook basically locked its keys in its car".