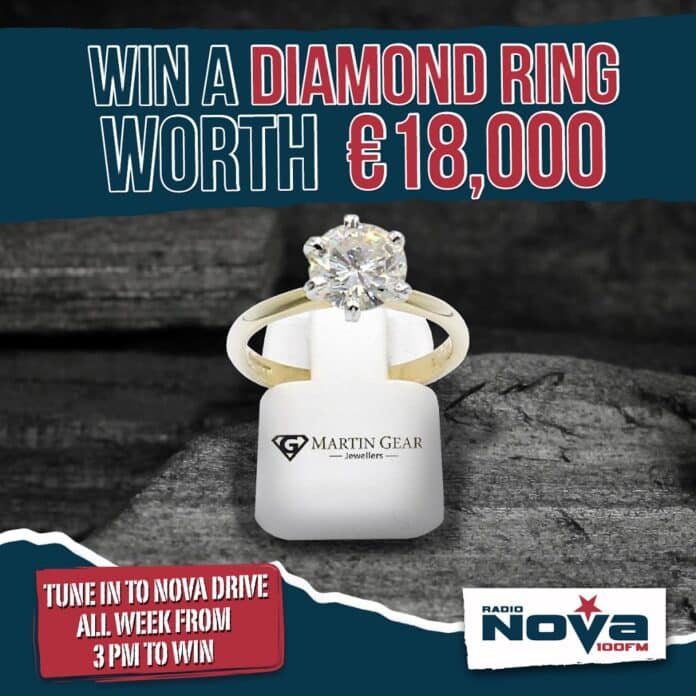 Want to win an €18,000 diamond ring thanks to Martin Gear Jewellers?!
All you need to do is listen in to NOVA Drive with Pat Courtenay all this week from 3pm and tell him who is your best friend and why they deserve the diamond!
It could be a brother nominating their sister who is a nurse and has been working hard through the pandemic.
It could be a son nominating his mum as a surprise.
It could be a boyfriend finally proposing to the long suffering girlfriend.
Just tell Pat why DIAMONDS are your girl's best friend and why yours deserves this one.
Martin Gear Jewellers renowned manufacturer of high-quality diamond rings.
Terms & Conditions Apply