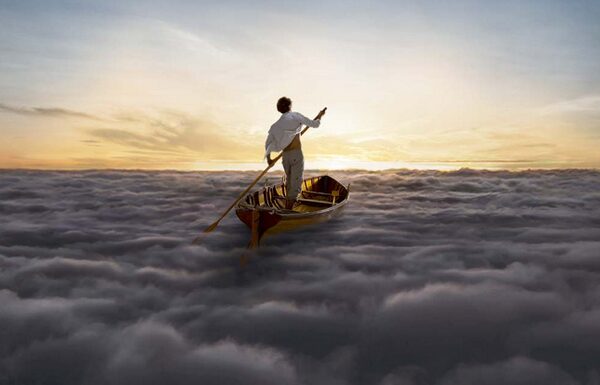 Do you want to win a gorgeous Pink Floyd 'The Endless River' t-shirt and very rare lithograph poster? All you have to do is answer a simple question.
It's fast approaching the festive time of the year, and here at Radio NOVA we want to thank all our listeners for their support.
As a reward for being the smartest, most beautiful, most musically knowledgeable radio listeners, we are offering you the chance to win some lovely gifts.
It'll make the perfect Christmas present for your partner, parent or even your Floyd addicted pet. Or if you want, keep it for yourself, we won't tell anyone.
Feast you eyes on the Floyd prizes below.
The striking cover image of a man rowing on a river of clouds, was created by an 18-year-old Egyptian digital artist named Ahmed Emad Eldin.
Speaking about the stunning artwork, David Gilmour said: "When we saw Ahmed's image it had an instant Floydian resonance. It's enigmatic and open to interpretation, and is the cover that works so well for The Endless River."
The new LP from David Gilmour, Rick Wright and Nick Mason is an 18-track album and is available now.
It is the band's first record for more than two decades, the last material being The Division Bell released in 1994. The Endless River is based on recordings from the same 1994 session, and will feature contributions from deceased keyboard player Richard Wright, who passed away in 2008.
To enter the competition just click 'Like' on Radio Nova's Facebook page and tell us what is the name of Pink Floyd's latest album?
Post your answer on our Facebook page, we will announce the winner shortly and promise to have Santa deliver the pressies before Christmas.