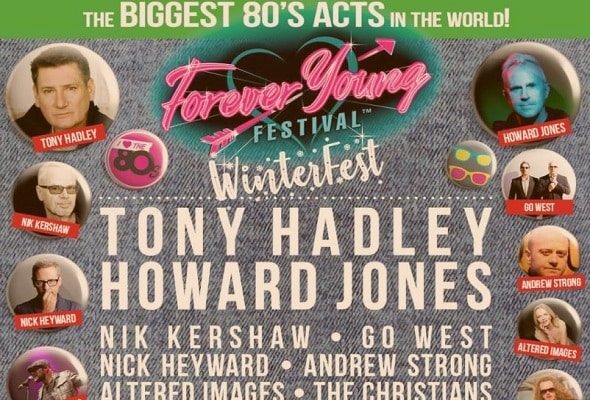 After the huge success of the first summer event, Organisers of Forever Young are delighted to announce, a 2 day indoor winter 80s festival.
Taking place at the INEC Killarney on December 6th and 7th the festival will feature the biggest 80's bands in the world.
The line up includes Howard Jones, Nik Kershaw, Nick Heyward, and Tony Hadley!
We at Nova are giving away a pair of tickets to the event.
Just like, share and tag on our Facebook page. Forever Young Winterfest. Simply go here to enter the competition!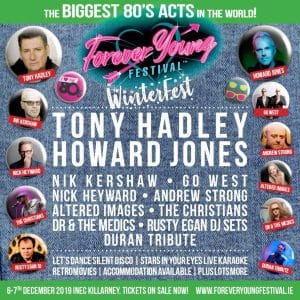 Howard Jones
English musician Howard Jones (born 23rd February, 1955) helped to define the sound of mid-80s synth pop and new wave, known for his optimistic yet technologically intensive sound.
Nik Kershaw:
Nik Kershaw is a singer/songwriter hailing from Bristol, England who was born on March 1st, 1958 Since debuting as a teen idol in the early 80's, he has released eight studio albums and spent more weeks on the singles.
Tony Hadley
Hadley co-founded Spandau Ballet in 1976 as The Cut, with Gary Kemp, Steve Norman, John Keeble and Michael Ellison/ As a member of Spandau Ballet, Hadley went on to enjoy international success in the 1980s, including hits such as "True", "Gold" and "Through the Barricades".