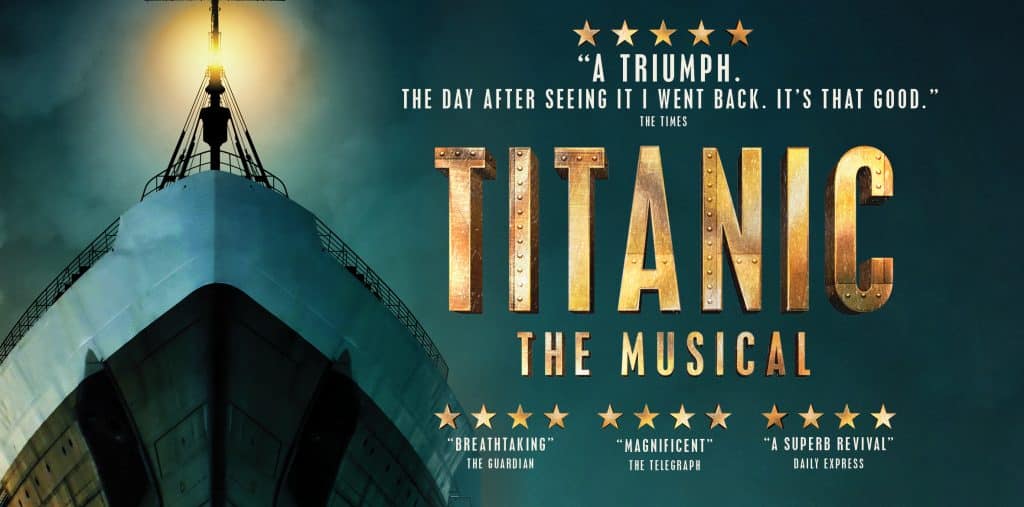 Titanic The Musical will drop anchor at the Bord Gáis Energy Theatre in Dublin from May 15th to 19th.
Based on a book by Peter Stone and with a score by Maury Yeston, the Tony award winning show has had hugely successful runs in the West End and Broadway and will play at Belfast's Grand Opera House before docking in Dublin.
In the final hours of 14th April 1912 the RMS Titanic, on her maiden voyage from Southampton to New York, collided with an iceberg and 'the unsinkable ship' slowly sank. It was one of the most tragic disasters of the 20th Century. 1517 men, women and children lost their lives.
Based on real people aboard the most legendary ship in the world, Titanic The Musical is a stunning and stirring production focusing on the hopes, dreams and aspirations of her passengers with not a Celine Dion song in sight!
Tickets are currently on sale through Ticketmaster and for more information, click here.
However, you could also win a pair of tickets to the opening night of the spectacular show on Tuesday 15 May at 7.30pm.
Just watch the video below and send an email with your details and the name of the Irish actor we interviewed at the show's launch in Belfast.
https://www.facebook.com/radionova100/videos/10155687377923667/