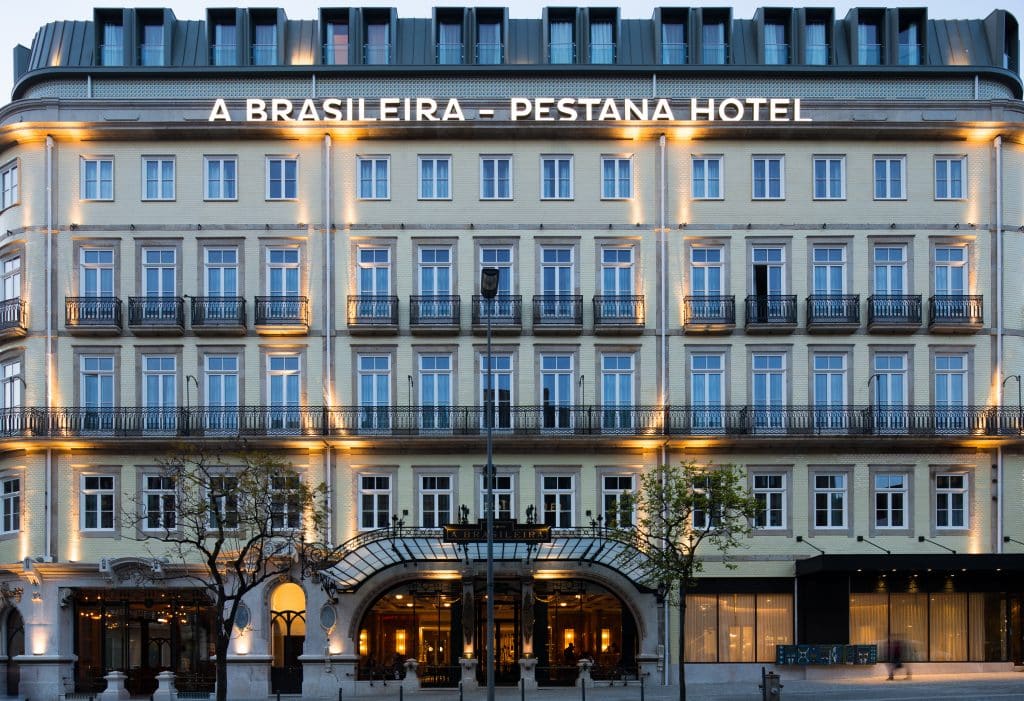 Have you heard about Colm & Lucy's World's Worst World Cup Soccer Sweep In the History of Radio!
Well, it's now becoming the BEST World Cup Soccer Sweep!
The person with the winning country our world cup sweep will win a weekend in Portugal!
That's right – we will fly you to Porto and at put you up in what else but the hotel chain that Cristiano Ronaldo has shares in!
You and a friend will stay 2 nights at the beautiful Pestana Porto – A Brasileira
BUT – Even if you didn't get a spot in our sweep a few weeks back YOU could still win exactly the same trip just SHOW US YOUR CUP!
Send the word cup, your details and a picture of your cup to [email protected] or Whatsapp us on 087 18 18 100 and you are in the draw it's that easy!
You could soon be staying in the wonderful Pestana Porto – A Brasileira which …
Is in the heart of the City, located in the very central Sá da Bandeira Street in the historic downtown of Porto;
Pays homage to the heritage of the centenary café A Brasileira, opened in 1903, that now finds a new life and extends to become a restaurant and a five star hotel.
Featuring an impressive façade with an iconic Parisian porte-cochère in glass and iron.
New hotel has 90 spacious rooms and suites distributed in thematic 6 floors inspired in spices traded by the Portuguese during the maritime explorations of the XV and XVI centuries: coffee, tea, cocoa, cinnamon and anise.
The original style of the historic café was preserved and replicated in both the renewed cafeteria and new restaurant, harmoniously integrating the urban hotel concept that is part of the Pestana Collection Hotels portfolio, the premium brand of the largest international hotel group of Portuguese origin.
From 7pm onwards the cafeteria becomes a lively bar with DJ on Friday and Saturday taking part in the city's nightlife movida.
Read more here: www.pestana.com