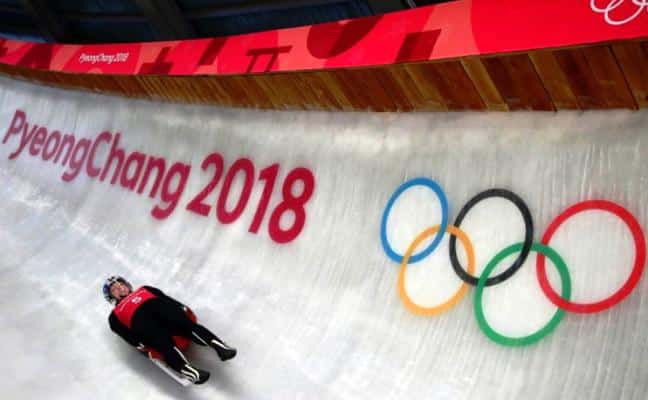 The Games of the 23rd Winter Olympiad are officially underway in the South Korean city of Pyeongchang. Spectators, athletes and officials were welcomed in to the chiming of bells as a ceremony titled "Peace in Motion" got under way in the 35,000-seated Pyeongchang Olympic stadium.
North Korean leader Kim Jong-un's younger sister, Kim Yo Jong shook hands with South Korean President Moon Jae-in during the opening ceremony. In a rare show of unity, athletes from South and North Korea marched together under a "unification flag".
Earlier, a high-level North Korean delegation, led by Kim's sister arrived for a three-day visit. For the next 17 days, an estimated 2,952 athletes from 92 countries will be competing for Olympic medals in 102 events across 15 different sports. Some sporting events, like curling and ski jumping, began on Thursday.
Ireland, led by snowboarder Seamus O'Connor, were the 45th nation to make their entrance. Skiers Pat McMillan, Bubba Newby, Thomas Westgard and Tess Arbez will also compete for Ireland over the next two weeks. The weather has played havoc with preparations. There have been lows of minus nine degrees!
Meanwhile forty-five Russian athletes as well as two coaches have had appeals against their exclusion from the Winter Olympics dismissed – on the same day as the Games' opening ceremony.
Russia are banned from competing as a team following the country's doping scandal – but the International Olympic Committee has invited some to take part as neutrals.
The Court of Arbitration for Sport ruled the IOC's process can't be described as a "sanction" – but rather as "an eligibility decision".
https://twitter.com/olympicchannel/status/961947514378313728
Wonderful moment when #TeamIreland enter #PyeongChang2018 stadium in Opening Ceremony. pic.twitter.com/33dm1DmSmr

— Irish Embassy Korea (@IrishEmbKorea) February 9, 2018