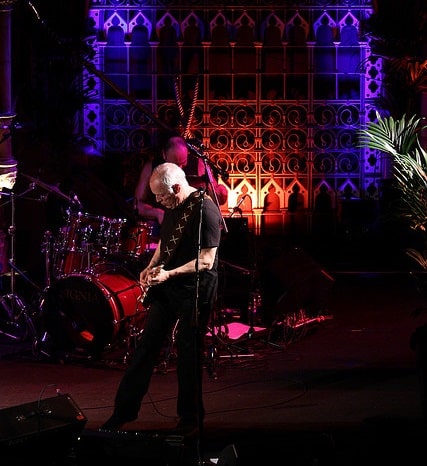 It's a case of Us and Them as David Gilmour announces his first solo tour in nearly ten years.
The Pink Floyd front man had promised fans he'd travel after releasing his next solo album and he is…just not here.
Pink Floyd released their last album The Endless River in November of last year. The album, which comprised of reworked tracks from the 1994  The Division Bell sessions, was the band's first without their late keyboardist Rick Wright, and would be their last as a band. 
Floyd fans clung onto the high hopes, however, that they wouldn't have to wait too long to hear David Gilmour again as he said he'd be doing an "old man's tour" to follow up his yet-to-be-released, as-yet-untitled next solo album.
However it's a case of 'Wish You Were Here' for us as there is no Irish date on the small European tour. It'll kick off in Croatia on September 12 and will end with three consecutive nights at London's Royal Albert Hall on September 23, 24 and 25.
If you're lucky enough to be going, here's a taste of what you can expect:
List of dates for David Gilmour solo tour:
Pula arena, Croatia (September 12)
Verona arena, Italy (14)
Florence Teatro Le Mulina, Italy (15)
Orange Theatre Antique, France (17)
Oberhausen Konig-Pilsener-arena, Germany (19)
London Royal Albert Hall, UK (23 – 25)
Tickets will go on sale at 9am on Friday March 6 from usual outlets.