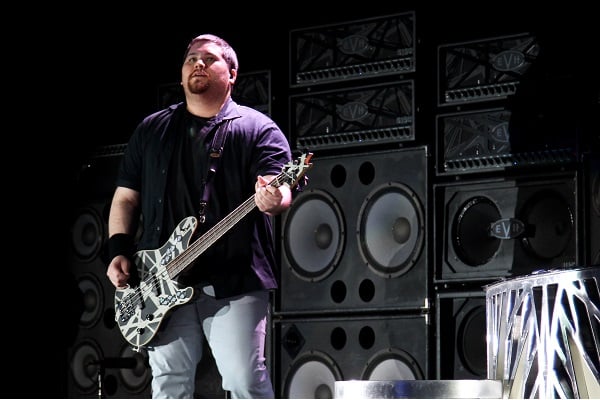 Wolfgang Van Halen has made his feelings known as to why plans for a tribute concert to honour his father have fallen through.
Wolfgang is the son of the late rocker Eddie Van Halen, who passed away in 2020.
Since his passing, discussions have taken place over the years about a possible tour to honour Van Halen.
Joe Satriani had also revealed back in April, that he had spoken to Alex Van Halen and David Lee Roth over a possible tour. More on this from Nova here.
However, the tour has yet to materialise.
"made it not happen"
Speaking in a fresh interview with Rolling Stone magazine, Wolfgang Van Halen has claimed that a tour has not happened as "some people can be hard to work with, and made it not happen".
While he did not put the blame at anyone's door in particular, Wolfgang Van Halen did also claim that "some people are too full of themselves to let others have a good time".
"I would love to just sit here and say everything and say the truth", he added.
"There are plenty of interviews my dad did, where he straight up just said everything. And people hated him for it and thought he was lying. So I could just say shit, but people have already decided how they feel about things, facts or not".
"Do your research"
Mammoth WVH's Wolfgang Van Halen also issued a blunt response when asked if these problems were down to a certain singer of three initials.
"I would say 'Do your research on the history of Van Halen, and come to your conclusions'", he replied.
"What I can say", he continued, "is that there was an attempt at doing something. But, you know, I don't like to speak negatively about people, but there are some people that make it very difficult to do anything when it comes to Van Halen".
"After being in Van Halen for a long time, I really have strived to have an environment where there is no walking on eggshells and there is no personality that you have to deal with".
He also added, "It's just guys having fun making music and just having a good time. But, you know, from my time in Van Halen, there was always some stuff that gets in the way from just making music and having a good time. And, I think, that's what happened".