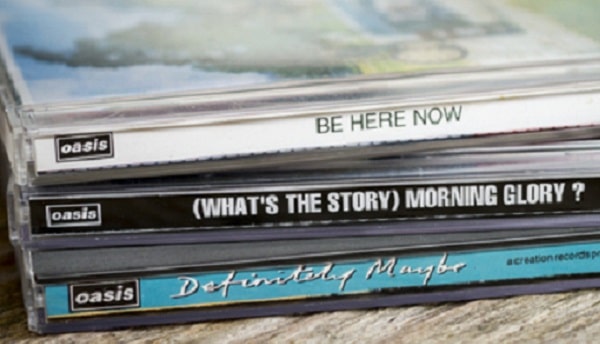 Oasis single, 'Wonderwall' has surpassed one billion streams on Spotify, just under twenty-five years since the song was first came out. Following the release of the 25th-anniversary edition of '(What's The Story) Morning Glory?', the classic hit has seen a resurge in popularity. 'WSMG' is #3 in the UK Official Album Chart. This is the highest chart position for the record since August, 1996
The album is also currently number one in the Official Vinyl Album Chart and is the UK's third bestselling studio album of all time. Its global sales exceed 22 million.
Wonderwall is also #1 in the Official Top 50 Britpop Songs with sales of 1.4 million. The previously #2 hit is followed by another Oasis track, 'Don't Look Back In Anger' with 1.02 million sales. The Verve complete the top 3, having made 773,000 sales with their 1997 hit 'Bitter Sweet Symphony'.
Oasis dominated over half of the top 10 titles with six tracks. The Top 50 is compiled from lifetime UK physical and download sales of Britpop tracks released in the 1990s. Between them, the songs in the Top 50 account for 17 million sales to date.
The song was originally released on October 30th, 1995 but the universally loved song has now reached 1 billion streams on the streaming platform. It is the first 90s song to achieve this.
'(What's The Story) Morning Glory?' is a phenomenal album that has aged beautifully. It not only established Oasis as a national and international phenomenon but has inspired generations of music fans and even inspired many songwriters.
Noel Gallagher is still blown away by his writing, even after twenty-five years. In the recent documentary, 'Return To Rockfield', the singer songwriter said:
"I was on the train listening to ['What's The Story…'] today thinking wow, actually, this is, that was my second attempt at writing an album. And the first one wasn't F'n bad either!"
The documentary is a must watch for every Oasis fan.