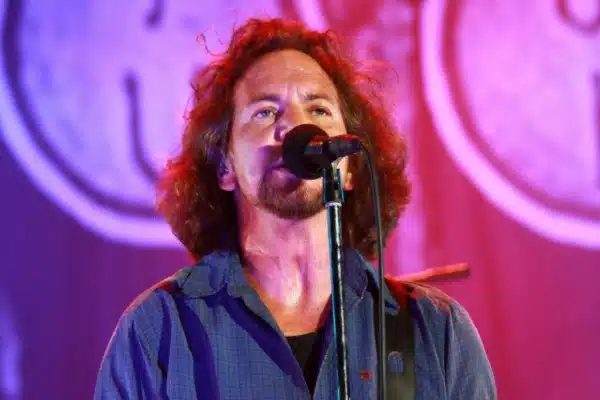 Would you like to listen to the article instead of reading it?
The tribute band for Pearl Jam are to change their name. This comes after they were issued with a cease and desist notice from the real Pearl Jam. The tribute band "Pearl Jamm" will be known as "Legal Jam".
The real Pearl Jam had accused the tribute band of "damaging the Pearl Jam brand and causing confusion".
Pearl Jam asked the band to destroy merchandise with Pearl Jamm's name on it. They had also asked the tribute band to privide email addresses and web domains that are connected with the band.
Apparently, the tribute band have been playing with the real Pearl Jam's knowledge since 2016. After receiving letters from Pearl Jam's legal team, asking to make changes, the tribute act issued an open letter protesting their innocence.
An extract from the band's letter also said that the "pressure exerted" from the "aggressive wording" of Pearl Jam's legal team, forced them to consider disbanding.
They said, "We have even questioned whether we want to continue. We know of one tribute band who decided to call it a day over this".
A member of the tribute band also told BBC News, "No one's ever come to a show, got to the end of the show, came to us and demanded money back because they were expecting to see Pearl Jam play The Garage in Highbury".
"A name doesn't define us" Tribute band Legal Jam
The tribute band posted a new statement under their new name.
They wrote, "A name doesn't define us,".
They also added, "We do what we do out of love and respect for Pearl Jam,". "We have always been clear that we will Yield to Pearl Jam's demands and equally clear that our disappointment was only ever of the timing and manner in which those demands were made".
The real Pearl Jam are yet to comment on the matter.