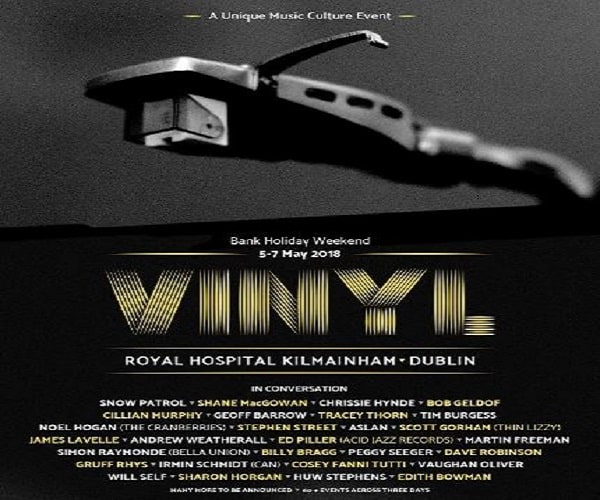 VINYL Dublin, an amazing three-day event, to be held on the May Bank Holiday weekend May 5th – 7th at the Royal Hospital Kilmainham, will feature specially programmed talks, panel discussions, curated collections, music performances, album playbacks, art exhibits, pop-up stores and signings all across the grounds of the RHK!
In its first year, VINYL will play host to Snow Patrol who will present an exclusive playback of select tracks from their forthcoming album Wildness in the company of broadcaster Edith Bowman.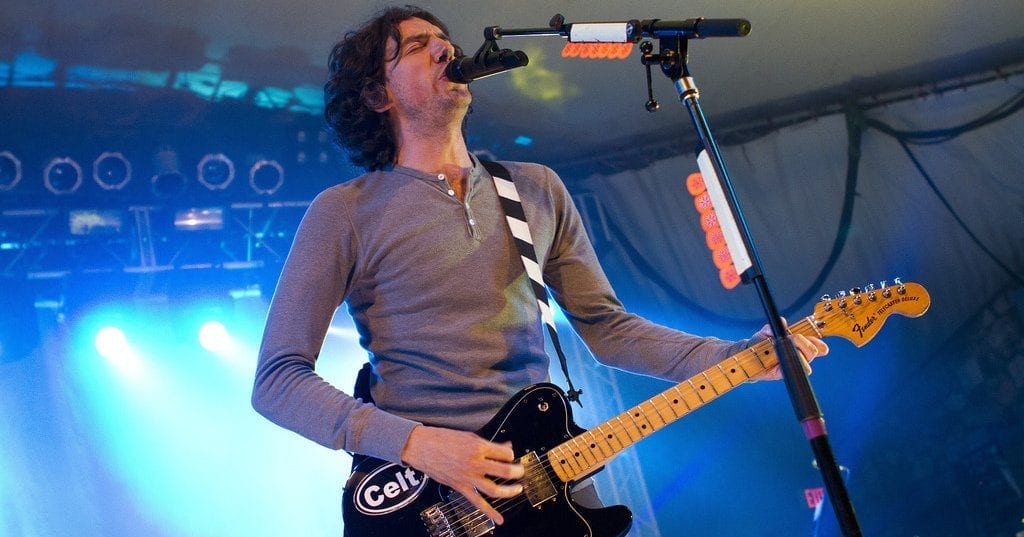 Shane MacGowan will be in conversation with Stiff Records' Dave Robinson. He'll consider his favourite records and how they have shaped him as one of the great chroniclers of our age.
Chrissie Hynde will chat with Pete Paphides about The Pretenders some forty years on.
Bob Geldof will discuss the early days of the Boomtown Rats, punk/pop success, international fame, and why he will always be a musician.
Noel Hogan from The Cranberries will reunite with producer Stephen Street to reminisce about the making of the band's debut Everybody Else Is Doing It, So Why Can't We?
Aslan will reflect on their own debut album, Feel No Shame, released some thirty years ago.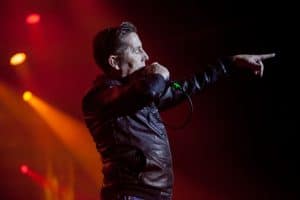 Legendary guitarist Scott Gorham will discuss Thin Lizzy's meteoric rise to prominence, the band's abiding legacy, and their charismatic lead singer Phil Lynott.
Jazz On The Corner, will discuss the history and development of his Bella Union record label, as well as the musicians associated with it.
Singer-songwriter and political activist, Billy Bragg, will outline his primary influences in both fields in a career that has spanned over four decades.
The amazing weekend will also feature Peggy Seeger, Tracey Thorn, James Lavelle, Geoff Barrow in conversation with Cillian Murphy.
Across the three days of VINYL there will also be a Tower Records pop-up store stocked with the back catalogues of various attendees along with hard-to-source special editions and books, whilst long established Irish hi-fi store, Cloney Audio, will be onsite showcasing their specialist audiophile systems.
The first festival of its kind anywhere in the world, VINYL will present the people who made the records that would define not just a number of eras but also their respective cultures.
Amazebags! We're really looking forward to this one!