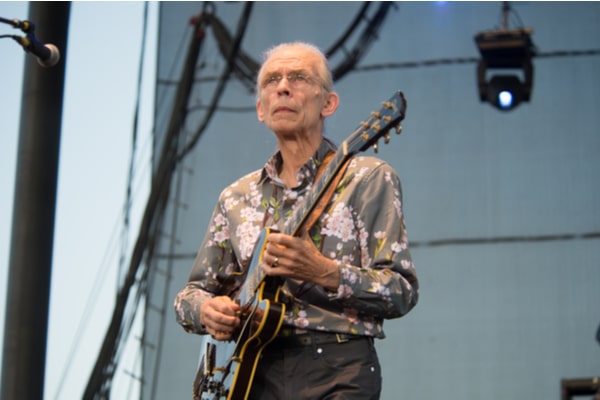 Prog rockers Yes are coming to Ireland this Summer!
The band will celebrate the 50th anniversary of their album Close To The Edge which arrived in 1972.
This is part of Yes' Album Series Tour, which will see them perform their Close To The Edge album in full, including other classic tracks from the band's back catalogue.
Yes were initially due to use this tour to celebrate the 50th anniversary of their 1974 album Relayer. However, plans have changed, with Close To The Edge getting the nod.
Relayer will be celebrated in a future tour, with European dates to be confirmed soon.
This tour will now see Yes perform in Dublin's Vicar Street on June 28, and Cork Opera House the following night on June 29.
"exciting to do!"
On the upcoming tour, Yes' Steve Howe had this to say.
"We reached a real high, doing Close To The Edge", he revealed. "We valued the musicianship, the artistic ideas and the vocalising that people bring and that's why we're still doing it, because it's exciting to do! Close To The Edge was voted the most proggy album possibly ever made".
"It was very experimental", Howe added. "We had already done 10-minute epics but with Close To The Edge we just took it a stage further and I'm very pleased we were brave enough to do that".
Like most shows, this tour was due to take place in 2020, but was postponed due to the pandemic.
It was also confirmed that tickets purchased for those original dates will remain valid for the rescheduled gigs. To buy tickets and find out more information on this tour, check out the Yes website here.
The list of tour dates are as follows.
Yes The Album Series Close To The Edge 2022 UK tour
15 June: Glasgow Royal Concert Hall, UK
17 June: Manchester Bridgewater Hall, UK
18 June: Nottingham Royal Concert Hall, UK
20 June: Liverpool Philharmonic Hall, UK
21 June: London Royal Albert Hall, UK
22 June: York Barbican, UK
24 June: Birmingham Symphony Hall, UK
26 June: Newcastle City Hall, UK
28 June: Dublin Vicar Street, IRE
29 June: Cork Opera House, IRE
Last month, Yes also released a music video for their new single, A Living Island. Check that out here.